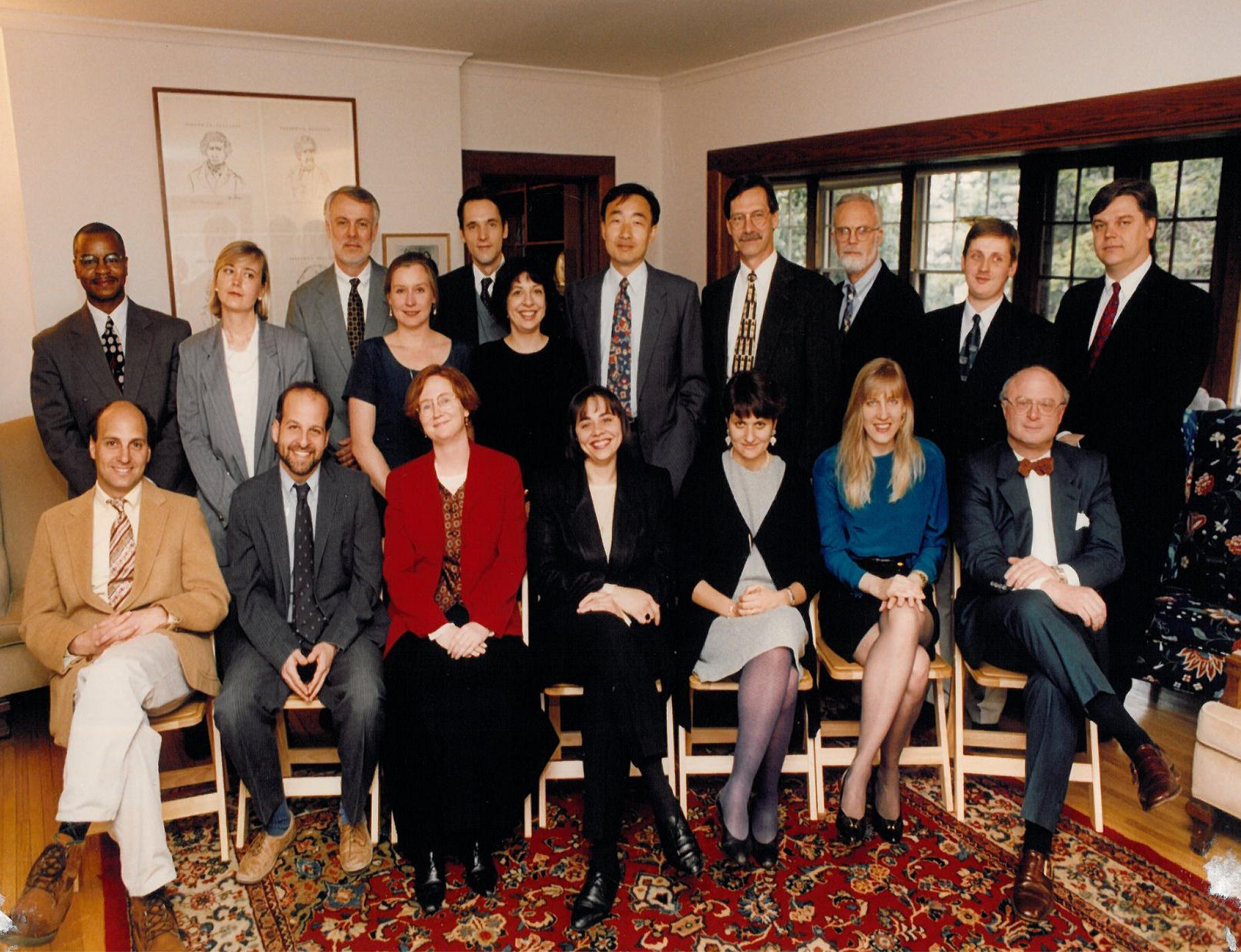 Leyla Boulton
Moscow Correspondent, Financial Times
Study Plan: Theoretical underpinnings of public policy debates covered as a reporter in the former Soviet Union
Joonsuk Choi
Reporter, The Chosun Ilbo (Seoul)
Study Plan: US consumer affairs
Sergei Danilochkin
International News Editor, Moscow
Study Plan: Journalism Schools in the US and Russia
Ronald Fitten
Social Issues Reporter, The Seattle Times
Study Plan: How are riot-torn communities affected by the riots that struck each community?
Robert Frahm
Education Reporter, The Hartford Courant
Study Plan: Poverty and inequality in US schools
Katarzyna Jedrzejewska
Reporter, Rzeczpospolita (Warsaw)
Study Plan: Budgets and taxes
James Miles
Bejing Bureau Chief, BBC
Study Plan: Foreign policy and economic issues likely to relate to future development of the Chinese region
Krystyna Naszkowska
Columnist, Gazeta-Wyborcza (Warsaw)
Study Plan: Agriculture in the US and in Poland
Jay Peterzell
Investigative Reporter, TIME
Study Plan: Macroeconomics, international economics and international political theory
Donovan Reynolds
Executive Producer and Director, Michigan Public Radio and TV
Study Plan: Modern Anglo-American political history and philosophy
William Snyder
Senior Staff Photographer, The Dallas Morning News
Study Plan: Eastern European, Russian and African American history
Michele Stanush
Feature Writer, The Austin American-Statesman
Study Plan: Poverty issues in general study context
David Taylor
Managing Editor, Philadelphia Inquirer Magazine
Study Plan: How did cities reinvent themselves in the past and how can they do so in the future?
Natalya Timoshkina
Edputy Managing Editor, We (Moscow)
Study Plan: Leadership in newsrooms
Ulysses Torassa
Law Reporter, The Plain Dealer (Cleaveland)
Study Plan: Legal affairs and computers
Anastasia Toufexis
Associate Editor, TIME
Study Plan: Does crime news contribute to crime?
Michael Vitez
Staff Writer, The Philadelphia Inquirer
Study Plan: Short Stories and Writing
Barry Yeoman
Associate Editor, The Independent (Durham, NC)
Study Plan: The role of marginalized people in American society