Accepting Nominations
Have you had an outstanding mentor in your career? To nominate an exceptional on-the-job mentor complete the nomination form. Deadline for the 2018 Clurman nominations was February 1, 2018.
What is the Richard M. Clurman Award?
The Clurman Award honors superb on-the-job mentors who improve journalism by exemplifying excellence in nurturing, critiquing and inspiring young journalists. Named after the chief of correspondents of the Time-Life Service and architect of the Livingston Awards, the Clurman Award is presented at the Livingston Awards luncheon in June. Past recipients include Tom Brokaw, Judy Woodruff and Paul Steiger.
Honoring the late Gwen Ifill
The late Gwen Ifill was honored with the 2017 Richard M. Clurman Award for her commitment to counseling, nurturing and inspiring young journalists. Ifill served as co-anchor and managing editor of "PBS NewsHour and moderator and managing editor of "Washington Week" until her death in November 2016.
At the Livingston Awards luncheon, former Livingston winner and judge, Michele Norris presented the $5,000 award to Gwen's brother, Roberto Ifill. The Ifill family will donate the prize money to the Gwen Ifill Fund for Journalism Excellence established by WETA, her public broadcasting home.
The Richard M. Clurman Legacy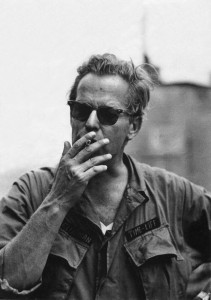 Behind everyone who achieves something very important, very early, is an older someone who critiques, applauds, knows the ropes and maybe pulls a string. Richard M. Clurman was such a man, whose career at Time included the posts of chief of correspondents and head of the Time-Life News Service. Clurman oversaw a staff of 105 reporters, including those stationed in 34 cities abroad.
Clurman helped Mollie Parnis Livingston establish the Livingston Awards and was a founding member of the Foundation's board. When he died in May 1996, the Board and its panel of judges quickly decided to memorialize him with a new prize. Equally easily, they decided that he should be remembered as a superb, on-the-job mentor.