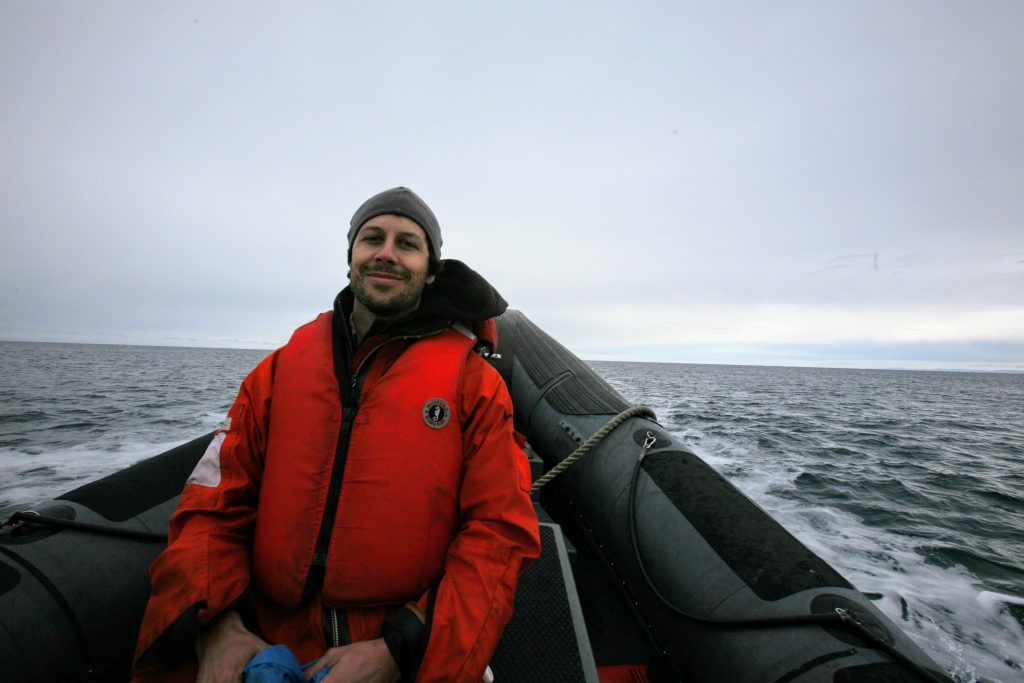 The 34th Graham Hovey Lecture
"Seeing Green: The Business and Inequity of Climate Change" with McKenzie Funk '12
September 10, 2019 | 5 p.m.
Wallace House Gardens
620 Oxford Road, Ann Arbor
Welcome remarks by Mark S. Schlissel, President, University of Michigan
While the issue of climate change rises in importance to the U.S. electorate, players in energy, banking and business are cashing in on the environmental crisis. McKenzie Funk, 2012 Knight-Wallace Fellow, is the author of "Windfall: The Booming Business of Global Warming." Join him for a critical discussion of drought, rising seas, profiteering, and the hardest truth about climate change: It's not equally bad for everyone.
Funk writes for Harper's, National Geographic, Rolling Stone, Outside, The New York Times Magazine and the London Review of Books. His 2014 book "Windfall" won a PEN Literary Award and was named a book of the year by The New Yorker, Mother Jones, Salon and Amazon.com. A National Magazine Award and Livingston Award finalist, Funk won the Oakes Prize for Environmental Journalism for his reporting on the melting Arctic and has received fellowships at the Open Society Foundations and MacDowell Colony for his forthcoming work on data and privacy.
Funk studied philosophy and comparative literature at Swarthmore College and capitalism and the paradigm of endless growth as a 2012 Knight-Wallace Journalism Fellow at the University of Michigan. He speaks five languages and is a native of the Pacific Northwest, where he lives with his wife and sons.
The annual Graham Hovey Lecture recognizes a Knight-Wallace journalist whose career exemplifies the benefits of a fellowship at the University of Michigan and whose ensuing work is at the forefront of national conversation. The event is named for the late Graham Hovey, director of the fellowship program from 1980 to 1986 and a distinguished journalist for The New York Times.