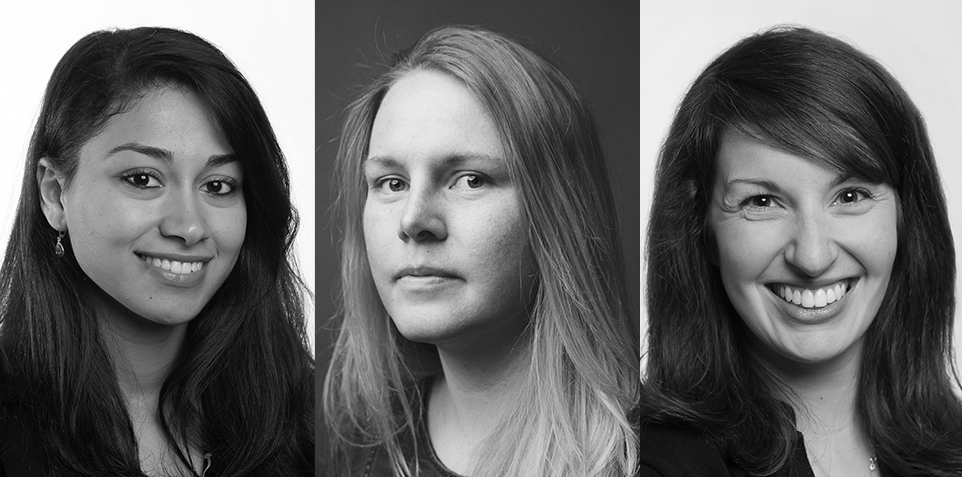 Longform Narrative on a Breaking News Cycle: Crafting the "74 Seconds" Podcast
March 23 | 10: a.m.
Boston University, George Sherman Union
Backcourt
Wallace House travels to Boston University's The Power of Narrative conference with the 2018 Livingston Award winning Minnesota Public Radio team. Riham Feshir, Tracy Mumford and Meg Martin will share how they traced the shooting death of Philando Castile, followed the officer's courtroom trial and brought contextual insights about race, law enforcement and justice together for a 22-episode podcast, while simultaneously reporting the breaking news story for radio and the internet.
Speakers:
Riham Feshir is a reporter at Minnesota Public Radio currently reporting on immigration policy, race and culture. Feshir graduated from the University of Minnesota's journalism program and started her career working at community newspapers in greater Minnesota and the Twin Cities area. She came to MPR four years ago as an evening general assignment reporter chasing breaking news. She quickly jumped into coverage of police shootings in the Twin Cities and the aftermath of high profile incidents including the shooting of Jamar Clark and the Minneapolis police fourth precinct occupation that followed. She reported on marches, protests and highway shutdowns, along with other daily news and enterprise stories on various topics including mental health and vulnerable adults.
Meg Martin is a managing editor on the enterprise team at Minnesota Public Radio. She joined the MPR newsroom as a digital editor after a short stint at MPR's Public Insight Network and five years in the Blue Ridge Mountains of Roanoke. She is a graduate of the University of Notre Dame. Martin was the editor behind the '74 Seconds' 22-episode podcast, for which she received the 2018 Livingston Award for Local Reporting.
Tracy Mumford is a podcast developer producer for American Public Media, the parent company of Minnesota Public Radio. A graduate of the University of Chicago and the Salt institute, she served a one-year term with AmeriCorps and worked at nonprofit art organizations before landing her first journalism job at Minnesota Public Radio. As a producer, Mumford joined the team in writing, reporting and producing every episode of '74 Seconds.' The team received several awards for the podcast. Mumford  and two of her colleagues also received the 2018 Livingston Award for Local Reporting.