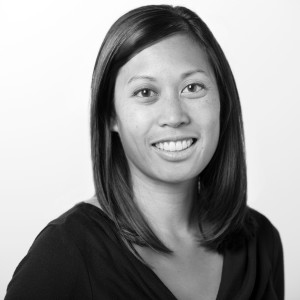 The 33rd Graham Hovey Lecture
"Unheard Voices of the #MeToo Movement: Telling the Stories of America's Most Vulnerable Workers" with Bernice Yeung '16
September 18, 2018 | 5 p.m.
Wallace House Gardens
620 Oxford Road, Ann Arbor
Welcome remarks by Mark S. Schlissel, President, University of Michigan
Bernice Yeung, 2016 Knight-Wallace Fellow, will discuss the sexual harassment and assault that migrant farmworkers and night-shift janitors routinely face on the job and examine what these workers have done to fight back and seek justice.
Yeung is a reporter with ProPublica who covers labor and employment. Previously, she was a reporter with Reveal from The Center for Investigative Reporting, where she was part of the national Emmy-nominated "Rape in the Fields" reporting team, which investigated the sexual assault of immigrant farmworkers. The project won an Alfred I. duPont-Columbia University Award and a Robert F. Kennedy Journalism Award and was a finalist for the Goldsmith Prize for Investigative Reporting. Yeung also was the lead reporter for the national Emmy-nominated "Rape on the Night Shift" team, which examined sexual violence against female janitors. That work won an Investigative Reporters and Editors Award, the Society of Professional Journalists Sigma Delta Chi Award for investigative journalism, and the Third Coast/Richard H. Driehaus Foundation Competition. Those projects led to her first book, "In a Day's Work: The Fight to End Sexual Violence Against America's Most Vulnerable Workers."
Yeung has a bachelor's degree in journalism from Northwestern University and a master's degree from Fordham University, where she studied sociology with a focus on crime and justice. ​​As a 2015-2016 Knight-Wallace Fellow at the University of Michigan,​​ she explored how journalists can employ social science survey methods in their reporting.
The annual Graham Hovey Lecture recognizes a Knight-Wallace journalist whose career exemplifies the benefits of a fellowship at the University of Michigan and whose ensuing work is at the forefront of national conversation. The event is named for the late Graham Hovey, director of the fellowship program from 1980 to 1986 and a distinguished journalist for The New York Times.
Michigan Radio is a co-sponsor of the event.
Read the conversation between Wallace House Director Lynette Clemetson and Bernice Yeung '16 regarding Yeung's work in the context of the #MeToo Movement.