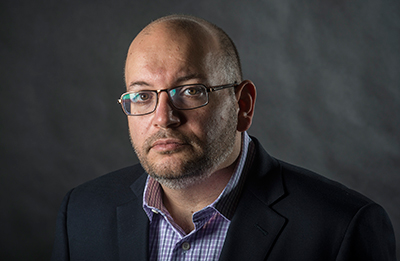 "Prisoner: My 544 Days in an Iranian Prison" with journalist and author Jason Rezaian
March 12, 2019 | 4 p.m. to 5:30 p.m.
Lydia Mendelssohn Theatre
Free and open to the public.
Book signing by author will follow the event.
In July 2014 Washington Post journalist and former Tehran bureau chief, Jason Rezaian, was arrested by Iranian police on charges of espionage. What followed was a harrowing 544 day stint in an Iranian prison, and an extraordinary campaign led by his family, the Washington Post, and prominent journalism organizations for his release. Join Rezaian for a discussion on his book "Prisoner," which details his 18-month imprisonment in a maximum security facility, his journey through the Iranian legal system and how his release became part of the Iran nuclear deal.
Jason Rezaian is a contributor to CNN and  a writer for Global Opinions at the Washington Post. He served as the paper's correspondent in Tehran from 2012 to 2016. Born and raised in Marin Country, California, Rezaian is a graduate of Eugene Lang College, New School University.
Iranian Studies, Global Islamic Studies Center and Center for Middle Eastern and North African Studies are a co-sponsors of this event.