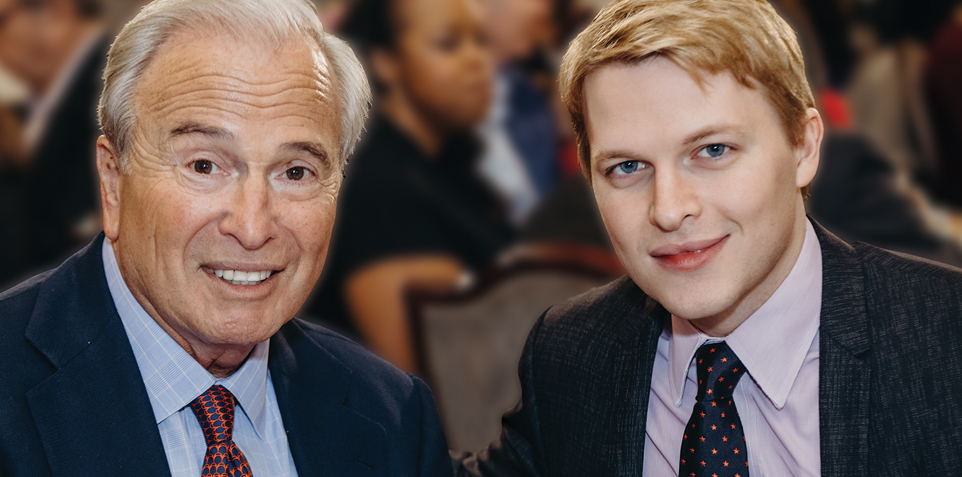 "The Weinstein Effect: Breaking the Stories That Spurred a Movement"

Tuesday, March 19
Rackham Auditorium
Wallace House Presents an evening with Ronan Farrow and Ken Auletta
In October, 2017, The New Yorker published reporter Ronan Farrow's exposé detailing the first on-the-record accounts of alleged assault and rape by Hollywood mogul Harvey Weinstein, followed by a series of pieces on the systems that enabled him. Farrow's investigation helped spur a worldwide movement that redefined our cultural and institutional responses to sexual harassment and assault. Word of Weinstein's abusive behavior had circulated among Hollywood and media circles for years. In 2002, the acclaimed author and New Yorker media writer Ken Auletta published a deeply reported profile detailing the powerful producer's threats and intimidation tactics, but he could not get any of the women alleging sexual assault to go on the record. What changed—in Hollywood, in media, in society—to make 2017 such a turning point?
Join Wallace House Presents for an evening with reporters Ken Auletta and Ronan Farrow as they discuss their individual attempts to get to the truth about Harvey Weinstein and how reporters ultimately stood together in confronting one of the biggest stories in recent memory.
Questions for speakers? Tweet us using #WallaceHouse.
About the Speakers
Ronan Farrow is a contributing writer for The New Yorker and the author of "War and Peace: The End of Diplomacy and the Decline of American Influence." His next book, "Catch and Kill," about how Weinstein and other power brokers wield influence to suppress explosive stories, is forthcoming. In 2018, Farrow received a Livingston Award for his New Yorker investigation of Harvey Weinstein. A native of New York City, he is a lawyer and former government advisor. Farrow is a graduate of Bard College and Yale Law School.
Ken Auletta is an author and media writer who has written the "Annals of Communications" profiles and essays for The New Yorker since 1992. He joined the Livingston Awards national judging panel 37 years ago and is now the program's longest serving judge. He recused himself from voting in the national reporting category in 2018. The author of twelve books, his most recent book, "Frenemies: The Epic Disruption of the Ad Business (and Everything Else)," was published in 2018. His writing and journalism has been recognized with numerous awards and honors including the 2002 National Magazine Award and a Lifetime Achievement Award by the Society of Silurians.
This event is co-sponsored by
U-M College of Literature, Arts and Science
Department of American Culture
Department of Women's Studies
Department of English Language and Literature
This event is produced with support from the John S. and James L. Knight Foundation.