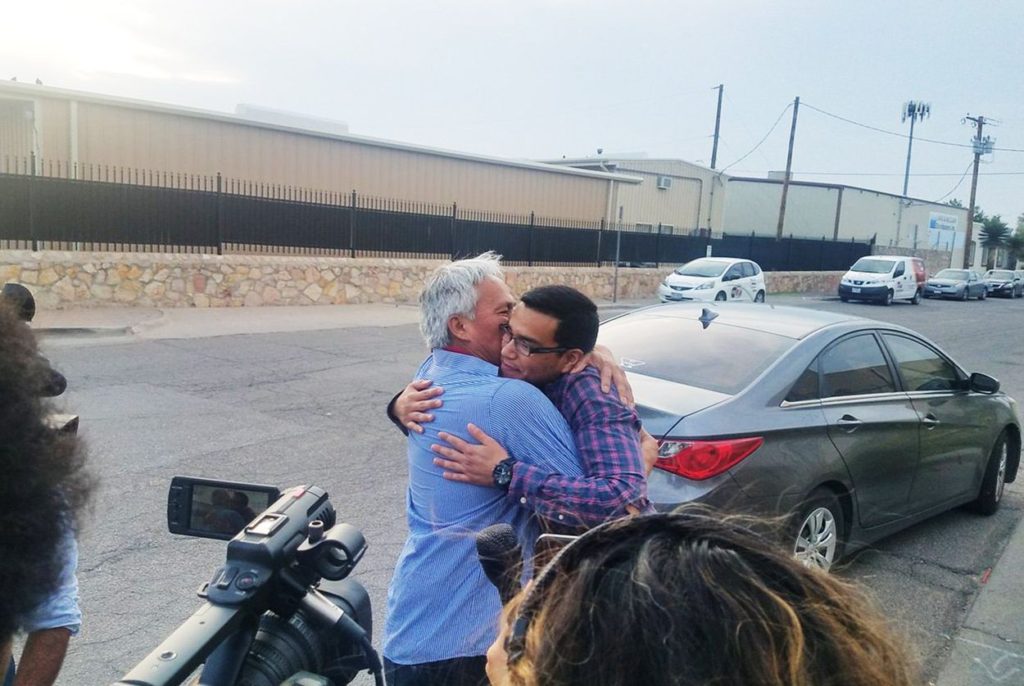 Read the announcement in Spanish.
Wallace House is pleased to welcome Mexican journalist Emilio Gutiérrez-Soto to Ann Arbor to join the 2018-2019 Knight-Wallace Fellowship class as a Senior Press Freedom Fellow. Gutiérrez and his son, Oscar, were freed on Thursday, July 26, 2018, from a U.S. Immigration and Customs Enforcement detention facility in Texas, where they were held since December, 2017.
Their release came a day before a federal judge's deadline for the Department of Homeland Security officials to produce documents to explain why it detained the journalist.
"With so many challenges to press freedom, and in the midst of a crisis around immigration policy, it is easy to feel powerless," said fellowship director Lynette Clemetson, who met with Gutiérrez in April at the El Paso detention facility to invite him to join the Knight-Wallace Fellowship program. "Emilio's release, due to the efforts of many, is a reminder that we all can do something to affect change."
Gutiérrez is seeking asylum in the United States following death threats related to his reporting. Mexico is the most dangerous country in the world for journalists, after war-torn Syria. Wallace House joined numerous journalism organizations including The National Press Club, Reporters Without Borders and the American Society of News Editors to collaborate in support of Gutiérrez's case.
Wallace House, the University of Michigan and the Ann Arbor community are eager to receive Gutiérrez and his son as the family works to resume their life in the U.S. and Gutiérrez has the opportunity to reconnect with journalism.  While at the university, Gutiérrez will study issues related to global press freedom and safety.
"Freedom was a big surprise for me. When it happened I was confused," said Gutierrez, by phone from New Mexico, where he went following his release. "I feel nervous now, but so thankful. The fellowship, all of the supporters and friends who helped, they are our family here now. We are so thankful."
Knight-Wallace Journalism Fellowships invite a select group of accomplished, mid-career journalists to spend an academic year at the University of Michigan in Ann Arbor pursuing individual research and collaborative learning through classes, seminars, training workshops and travel. Knight-Wallace Fellows receive a stipend of $75,000 for the eight-month academic year plus full tuition and health insurance. The program is funded through endowment gifts by foundations, news organizations and individuals committed to protecting the role of a free press.