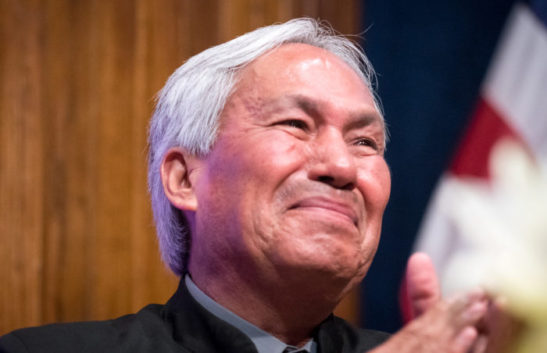 Read the announcement in  Spanish
The Knight-Wallace Fellowships for Journalists at The University of Michigan has invited Emilio Gutiérrez Soto to join its 2018-19 Fellowship class as a Senior Press Freedom Fellow. Gutiérrez, a Mexican journalist who is currently seeking asylum in the United States following death threats related to his reporting, has been held in a U.S. Immigration and Customs Enforcement detention facility near El Paso, Texas since December.
"On World Press Freedom Day, and every day, we must uphold the vital role of a free and independent press in the United States and around the world," said Lynette Clemetson, director of the fellowship program. "Emilio Gutiérrez Soto's accomplishments, experiences and commitment ensure that he will contribute much to the class of exceptional journalists selected as Knight-Wallace Fellows. It is our hope that U.S. Immigration officials will release Emilio so that he may accept this special honor."
The University of Michigan named its Knight-Wallace Journalism Fellows for the 2018-2019 academic year on Monday, April 30. The program invites a select group of accomplished, mid-career journalists to spend an academic year at the University of Michigan in Ann Arbor pursuing individual research and collaborative learning through classes, seminars, training workshops and travel. If released and permitted to stay in the United States while his asylum case is appealed, Gutiérrez will join the class to study issues related to global press freedom and safety.
Gutiérrez, a longtime journalist in Mexico, came to the United States as a legal asylum seeker in 2008 to escape death threats tied to his investigative reporting on drug cartels. Mexico is consistently ranked as one of the most dangerous countries for reporters. "Mexican authorities have failed to prosecute the killers of journalists. They have also failed to provide adequate protection for journalists under threat," said Joel Simon, executive director of the Committee to Protect Journalists, which tracks threats and violence against reporters.
In 2017, an immigration judge in El Paso denied Gutiérrez's asylum request and he was scheduled for deportation. The deportation was halted after protest from numerous journalism organizations including The National Press Club, Reporters Without Borders and the American Society of News Editors. The Knight-Wallace Fellowships for Journalists is one of several organizations that signed amicus briefs organized by The National Press Club in support of Gutiérrez's case.
Clemetson will discuss the fellowship award to Gutiérrez at a press conference at 1 p.m. on May 3 at The National Press Club in Washington, D.C. The event will be live streamed on the organization's website.
Knight-Wallace Fellows receive a stipend of $75,000 for the eight-month academic year plus full tuition and health insurance. The program is funded through endowment gifts by foundations, news organizations and individuals committed to journalism's role in fostering an informed and engaged public.