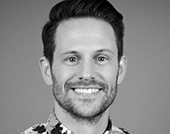 Tommy Andres
Senior Special Projects Producer, Marketplace, American Public Media
Study Plan: Utilizing transmedia production models to craft a single narrative storytelling experience across platforms
Tommy Andres is the Senior Special Projects Producer at Marketplace, a public radio program about business and the economy. He oversees and produces major multimedia initiatives, most recently concluding "Divided Decade," a year-long project exploring how the 2008 financial crisis changed America. He has launched several successful series including "I've Always Wondered" and "My Economy." Additionally, he reported episodes for Marketplace podcasts "The Uncertain Hour" and "Actuality," and ran a collaborative multimedia project with "Frontline" and PBS NewsHour titled "How the Deck is Stacked." Before joining Marketplace, Andres was the host of CNN's daily podcast "News Day," working with a team of talented reporters and producers to contextualize the headlines. He also reported and produced original stories and videos for CNN TV and CNN.com, covering everything from presidential campaigns to python hunts. He cut his teeth in professional journalism as a TV reporter for WLAJ in Lansing, Michigan. Andres holds a B.A. in journalism from Michigan State University.
@2old2BTommy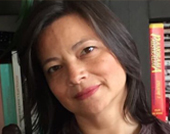 Ana Avila
Deputy Director, Newsweek en Español (Mexico City, Mexico)
Study Plan: Measuring, tracking and documenting threats and dangers to Mexican journalists for safer newsroom practices
Ana Avila is the deputy director of the Spanish edition of Newsweek based in Mexico City. Over the last 15 years, she has investigated corruption in political parties and campaigns, congressional lobbying leading to unfair practices in the private sector and the effects on the indigenous communities and environmental affectations due to mining in Mexico and Colombia. From 2010 to 2011, Avila worked for the International Consortium of Investigative Journalists investigating the asbestos industry in Latin America. She was the co-winner of the John B. Oakes Award, from Columbia University School of Journalism and the Investigative Reporters and Editors Award for the story, "Dangers in the Dust." Avila holds a B.A. in journalism from Iberoamericana University and an M.A. in social science from the Latin American Faculty of Social Science, both in Mexico City.
@anaavilamexico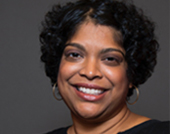 Niala Boodhoo
Host and Executive Producer, "The 21st," Illinois Public Media
Study Plan: Developing a sustainable, replicable business plan for local news podcasts
Niala Boodhoo is the host and executive producer of "The 21st," Illinois Public Media's radio talk show airing Monday through Thursday, that focuses on statewide issues. She also hosts and anchors for the Illinois Public Radio network, including coverage for election night and the gubernatorial inauguration. Previously, she hosted WBEZ Chicago's "The Afternoon Shift" and WBEZ's election night coverage. A native of Florida, Boodhoo created and hosted "The Friday Business Report" on WLRN in Miami and was a multimedia business reporter for The Miami Herald. She is a three-time Edward R. Murrow Award regional winner and a member of ASNE Emerging Leaders Institute, Class of 2018. Boodhoo holds a B.A. in philosophy from Calvin College, an M.S. in journalism from Northwestern University and an M.A. in international relations from Florida International University.
@nialaboodhoo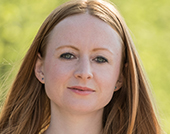 Maria Byrne
Senior Producer, BBC News (Brussels, Belgium)
Study Plan: Expanding coverage of China's growing ambitions in the world
Maria Byrne is a field producer covering international news for the BBC. She is currently based in Brussels where she covers Brexit as well as breaking news across Europe. She was previously based at BBC bureaus in Beijing and Washington D.C., as well as the BBC headquarters in London. Byrne has also produced stories on the Middle East, most recently covering the war in Yemen. She is passionate about radio and is currently working on an upcoming BBC podcast, which is set in Ireland. Byrne holds a B.A. in communications studies from Dublin City University and an M.A. in broadcast journalism from Falmouth University in the U.K.
@byrnemaria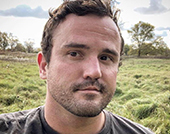 Jacob Carah
Investigative Reporter and Producer, "Frontline,
Study Plan: Developing new visual design through data analysis, coding and documentary film
Jacob Carah is an independent investigative journalist and documentary filmmaker. His recent work has focused on the water crisis and local development in the city of Flint, Michigan. He produced "The Daily," a film on the importance of local journalism and the sale of the Winston-Salem Journal. He was the producer, writer and director of "Waking Dreams," an animated mixed-media documentary about a young disabled man using his imagination to overcome the challenges of his condition, which went on to win awards in the best documentary short category at several film festivals. Carah began working as a reporter when he was 18, writing features for The Uncommon Sense in Flint. Carah received his B.A. in convergence and investigative journalism from the University of Missouri-Columbia and his M.F.A. in documentary film and communications from Wake Forest University.
@jakecarah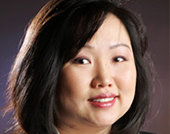 Janet H. Cho
Independent Business Journalist, The Plain Dealer (Cleveland, Ohio) and others
Study Plan: How words and images influence public perception about immigrants and U.S. immigration policy
Janet Cho is a business journalist who spent 20 years with The Plain Dealer in Cleveland, Ohio. Prior to her newspaper career in Cleveland, she worked for the Sun-Sentinel in Fort Lauderdale, Florida, and the Democrat & Chronicle and Times-Union in Rochester, New York. Her beats have included business and government, immigration, small business, entrepreneurs, women in the workplace, retail and consumer news, social media, airlines, marketing and Fortune 500 companies. Cho's coverage of the failed retailer InkStop helped 629 workers recover $660,000 in owed wages. She has participated in East-West Center fellowships to China, South Korea, and Taiwan. Cho holds a B.A. in English from The University of Chicago and an M.S.J. in journalism from Northwestern University.
@janetcho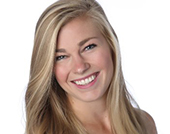 Chantel Jennings
Senior Writer, The Athletic
Study Plan: Forging editorial partnerships between local news organizations and college newsrooms
Chantel Jennings is a senior writer covering college football for The Athletic, a sports website. At The Athletic, she writes narrative stories on off-the-radar topics such as a retired coaches' breakfast club in South Carolina, the inspiration behind a Hawaiian coaching guru and the 1918 football season in the midst of WWI and a flu pandemic. In 2018, her story on an All-American football player, who was a bibliophile and creative writing major, was selected for "The Best American Sports Writing" anthology. Jennings holds a B.A. in English language and literature and Spanish from the University of Michigan.
@chanteljennings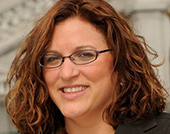 Tracie Mauriello
Washington Bureau Chief, Pittsburgh Post-Gazette
Study Plan: Experimentation with points of view and narration techniques in literary journalism
Tracie Mauriello is the Washington bureau chief for the Pittsburgh Post-Gazette. She previously served as an education writer for the Waterbury Republican-American in Connecticut, as an assistant city editor for the Springfield News-Sun in Ohio, and as a reporter for The Herald in New Britain, Conn. As the Post-Gazette's Harrisburg bureau chief, she uncovered a corruption scandal that became known as "bonusgate" in which state lawmakers used tax dollars to fund political campaigns. Several people, including two former state House speakers, were sentenced to prison. Mauriello was part of the Post-Gazette team that won the Pulitzer Prize for Breaking News for their coverage of the Tree of Life shooting in 2018. Mauriello holds a B.A. in English from Central Connecticut State University and an M.A. in journalism from The Ohio State University.
@pgPoliTweets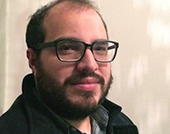 Maurício Meireles
Reporter and Columnist, Folha de São Paulo (São Paulo, Brazil)
Study Plan: Digital approaches to covering arts and culture
Maurício Meireles is a literature reporter and columnist at Folha de São Paulo. He has covered the negotiations between U.S. tech companies, Amazon, Google and Apple, with Brazilian publishers to sell e-books in Brazil. His work includes interviews with authors including Salman Rushdie, Paul Auster, Elena Ferrante, James Wood, Amos Oz and George Saunders. Meireles works with historical and intellectual archives to find new stories on artists through once-classified documents and unpublished materials. Prior to his work at Folha de São Paulo, he was a reporter at O Globo, the second largest newspaper in Brazil and at the weekly magazine Época. He holds a B.A. in journalism from Federal University of Rio de Janeiro.
@mmeireles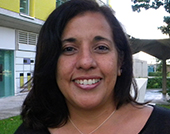 Marielba Núñez
Writer, Editor and Regional Coordinator, Crónica Uno (Caracas, Venezuela)
Study Plan: New narrative strategies to report on the changing identities of migrants
Marielba Núñez is a writer, editor, and regional coordinator for Crónica.Uno, a Venezuelan online publication. With a background in science and health journalism, she has written about the history and evolution of Venezuelan scientific and medical research. In recent years, she has written about the rising humanitarian emergency in Venezuela, including the growing story of migration. Previously, she was the editor of Siete Días for El Nacional, also in Venezuela. Núñez holds a B.A. in social communication at Central University of Venezuela and an M.A. in science communication from Pompeu Fabra University in Barcelona, Spain.
@marielbanunez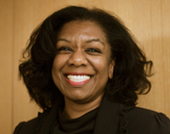 Karen Rouse
Reporter, WNYC News, New York Public Radio
Study Plan: Improving strategies for newsrooms to recruit and develop journalists from underrepresented groups for long term success and leadership
Karen Rouse is a reporter for WNYC, a New York Public Radio station based in New York City. Her work has appeared in The New York Times and on NPR. Rouse led WNYC's coverage of New Jersey's recreational marijuana legalization and has written extensively about issues at the intersection of race and policy. Before joining WNYC, Rouse was a senior writer for The Record in North Jersey, specializing in transportation. She was also a reporter for the Denver Post, covering K-12 public schools and writing for the business desk. While at The Record, Rouse exposed NJ Transit's failure to follow its equipment safety plan during Hurricane Sandy and the consequent $120 million in damages to the agency's rail cars - and years of disruption for commuters. Rouse holds a B.A. in journalism and political science from Rutgers University-New Brunswick and an M.A. in liberal studies from Rutgers University-Newark.
@rouse_karen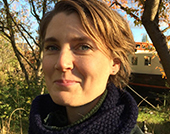 Jet Schouten
Reporter, ICIJ and AVROTROS Public Broadcasting TV (Amsterdam, The Netherlands)
Study Plan: Deepening the understanding of truth and news in constructive journalism
Jet Schouten is an investigative journalist for AVROTROS Public Broadcasting TV, the oldest and most popular public broadcaster in the Netherlands. While at AVROTROS, Schouten investigated medical device safety standards, highlighted by her attempt to disguise plastic mesh packaging used for fruit as a legitimate medical device. This investigation became the inspiration for the International Consortium of Investigative Journalist's "Implant Files," a global report about safety testing standards for the medical device industry. She won multiple awards for her work on "Implant Files," including a Scripps Howard Award. She also received Villamedia's Journalist of the Year award in 2018. Previously Schouten was a radio documentary journalist at IKON Public Broadcast Radio, also based in the Netherlands. She has both a B.A. in Hebrew literature and culture and an M.A. in theology and religious studies from the University of Amsterdam.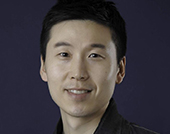 Kwang Young Shin
Head of the Criminal Justice Team, Dong-A Ilbo (Seoul, South Korea)
Study Plan: Using digital storytelling to maximize the reach of Korea's legacy media
Kwang Young Shin is the director of criminal justice and social issues at Dong-A Ilbo in Seoul, South Korea. Shin has covered national stories ranging from the Sewol ferry sinking to the historical trial of Korean President Park's impeachment. His most notable work is an in-depth narrative examining suicides through a psychological autopsy of 60 cases. In addition to reporting, he was also involved in driving the newspaper's digital strategy while working in the business department. Shin has won multiple awards including the Korea Journalist Prize, the Korean equivalent of the Pulitzer Prize. Shin holds a B.A. in English literature from Hankuk University of Foreign Studies in Korea and an M.B.A. from Aalto University School of Business in Finland.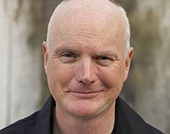 Patrick Symmes
Contributing Editor, Harper's Magazine, Outside and others
Study Plan: A comparative study of authoritarianism and its influence on the press
Patrick Symmes is an author and journalist whose work has appeared in Harper's Magazine, Outside, The New York Times, GQ, Wired, and The Washington Post. Previously, he was a staff writer for the Washington City Paper and the Hartford Courant. Often focusing his work on Latin America, and Cuba in particular, Symmes has published three books, "Chasing Che: A Motorcycle Journey in Search of the Guevara Legend," an autobiographical account of his motorcycle trip across South America, "The Boys from Dolores" and "The Day Fidel Died," detailing the past and recent history of Cuba, respectively. He has been selected 13 times for "The Best American Series" anthologies. Symmes holds a B.A. from Wesleyan University.
@patricksymmes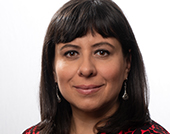 Eileen Truax
Author and Reporter, The New York Times Edición Español
Study Plan: Developing global connections, shared networks and resources for journalists covering migration
Eileen Truax is an independent journalist whose work has appeared in The Washington Post, the Spanish editions of The New York Times and Newsweek, and 5W in Spain. Currently she's content director for the International Symposium on Migration Journalism, in Mérida, Spain. Previously, she was a political reporter for Esmas.com in Mexico City, a reporter for La Opinión in Los Angeles and the West Coast online managing editor for Impremedia. She is the author of three books "Dreamers: An Immigrant Generation's Fight for Their American Dream" in 2015; "We Built the Wall: How the U.S. Keeps out Asylum Seekers from Mexico, Central America and Beyond" in 2018, and "How Does It Feel to be Unwanted? Stories of Resistance and Resilience from Mexicans Living in the U.S.", also in 2018. She has received numerous accolades, including the José Martí Publishing Award in 2010 and 2014. Truax holds a B.A. in social communication and an M.A. in communications and politics, both from Universidad Autónoma Metropolitana in México.
@eileentruax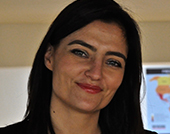 Elodie Vialle
Head of the Journalism and Technology Desk, Reporters Without Borders (Paris, France)
Study Plan: Building tools and training to counter online harassment and threats against female journalists
Elodie Vialle is the head of journalism and technology desk at Reporters Without Borders, where she is responsible for monitoring new threats that undermine journalism, and developing projects to defend the freedom of online information. Vialle focuses on topics such as online censorship, surveillance, disinformation, the impact of artificial intelligence on freedom of information and internet governance. Previously, she was an advisor and trainer for media outlets in Haiti and around the world, helping them to improve news coverage through the use of new technologies. Vialle was also the editor-in-chief of youphill.com, an online media organization dedicated to social innovation. She hosted a program on change-making initiatives for the national French radio channel France Inter and began her career as a TV journalist on the French television channel, BFMTV. Vialle is a graduate of Ecole supérieure de journalisme de Lille, a French journalism program.
@elodievialle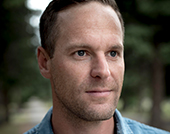 Elliott Woods
Independent Writer and Photographer, Texas Monthly, The Guardian and others
Study Plan: Covering ongoing wars in an age of media contraction and declining military service rates
Elliott Woods is an independent magazine writer and photographer with work recently featured in Outside, the Virginia Quarterly Review, The New Republic, Texas Monthly, The Guardian and High Country News. He has covered congressional attempts to deregulate extractive industries on public land, conservation and anti-poaching efforts in the Central African Republic, and Iraq in the post-America era. He was the recipient of the National Magazine Award for Multimedia in 2011 for "Assignment Afghanistan," and his writing was selected as notable for "The Best American Science and Nature Writing" anthology. Before becoming a journalist, he served in Iraq with the Virginia Army National Guard. Woods holds a B.A. in English language and literature from the University of Virginia.
@elliottwoods