By Lynette Clemetson
Each year we encourage our Knight-Wallace Fellows to push themselves in new directions, to experiment with form, style, and platforms. We nudge them out of their comfort zones in service of making them more thoughtful and creative in their work. This year the Wallace House team is being pushed to do the same.
When the Covid-19 pandemic hit early in the year it disrupted our well-oiled routine, starting with an annual trip to South Korea scheduled for February. Because of that planned trip to Asia, our team was responding to the mysterious new virus more than a month before most Americans were forced to take it seriously. By mid-March we were flying international Fellows back to their home countries before borders closed, transitioning to remote operations, and puzzling over what the pandemic might mean for our programs in the months and year ahead.
Our brand is built around close connection, from the cozy, welcoming physical structure of Wallace House itself to the personal approach of the Knight-Wallace Fellowship, the Livingston Awards and the Wallace House Presents events series. But as much as we love our traditions, our mission is simple and clear – Support the careers of journalists. Uphold the vital role of journalism in society. Nothing about the virus changed that mandate.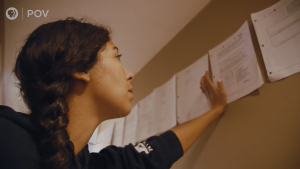 In lieu of our annual Livingston Awards luncheon in early June, we announced our three Livingston winners in a series of video presentations. That early shift helped us to think more nimbly. The responses we received from longtime and new Livingston luncheon attendees also gave us a sense of how our various audiences were adapting to receiving information. The Livingston Awards is more than an annual luncheon. It is a yearlong program that extends public conversations and training for young journalists. This month I interviewed our 2020 Livingston winner for National Reporting, Assia Boundaoui, for the virtual IRE Conference. And we'll be looking for more ways to extend the work of our Livingston winners over the coming months.
Watch the video presentations announcing the 2020 Livingston Award winners.
In a year of pandemic-driven pay cuts, furloughs and layoffs across the journalism industry and in the midst of deep uncertainty about on-campus learning, we adapted our fellowship to a remote program allowing us to creatively and directly support reporters pursuing complex reporting projects. The pivot also offered an assist to news organizations seeking to boost their coverage. Soon after we announced our Reporting Fellows, Rick Berke, co-founder and executive editor of the health and medicine news site STAT, sent an enthusiastic announcement to his staff:
"I am thrilled to announce that Nicholas St. Fleur will be joining STAT next month as a Knight-Wallace Reporting Fellow, with the critical mission of pioneering a new beat on the intersection of race, medicine, and the life sciences."
Nick will be one of 11 Knight-Wallace Reporting Fellows adding critical capacity to news organizations over the next year because of our restructured fellowship.
Last year we announced a plan to support news from and about the Midwest. This fellowship year looks nothing like we imagined. But the resolve to serve our slice of the country remains. This class of Fellows includes journalists based in Ohio, Michigan, Nebraska and Wisconsin.
As we experiment with platforms and approaches, we'll be working to provide all of our Fellows with the personal attention and cohort-based connection that shapes our traditional residential program. They will be co-creators in this process. Though we view this year's program as a temporary shift in approach, we expect the experience to produce insight that will inform our work going forward.
Read more about the Knight-Wallace Reporting Fellows and their projects.
Over the past few years, we've enjoyed deepening our connection to the public through our Wallace House Presents series. These days gathering with hundreds of strangers in large event venues and mingling at intimate receptions seem like vestiges of another time. But that doesn't diminish the importance of bringing transparency to the work of journalists and elevating reporting on important topics to spur community discussion and action.
We're learning how to continue our public engagement work in new ways. In the early years of digital news, journalists had to figure out what storytelling worked best on which platforms. The same holds true now. Just because something can be done on Zoom doesn't mean it should.
So there will be no September Hovey Lecture this year. The spirit and form of that event – bringing a former Fellow home to Wallace House to discuss how their work has developed since the fellowship –feels like something best preserved until we can gather again in the Wallace House garden.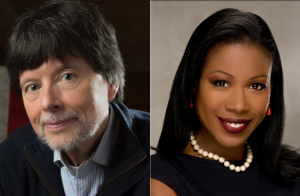 But other conversations and collaborations seem uniquely suited to this moment. This fall we're collaborating with the Penny Stamps Speakers Series to present a conversation on how we view our American history with filmmaker Ken Burns and journalist and author Isabel Wilkerson. We're also collaborating with U-M Professor Luke Schaefer and Poverty Solutions on a public conversation with New York Times columnist Nicholas Kristof.
See our event schedule for Fall 2020.
Through all of our adaptations, I have been keenly aware of how very fortunate we are. Our Fellowship is secured by decades of inspired determination and effort on the part of Charles Eisendrath to endow the program. The institutional and individual donors whose generous support built the Knight-Wallace Fellowship endowment remain committed to our program. I have been heartened by their direct support and conversations with me and their expressions of shared belief in our current vision. Our National and Regional judges for the Livingston Awards and our Executive Board members who provide me with wise counsel across the full span of our programs are all experienced leaders, navigating the challenges of this historic year in their own organizations. Our staff – bolstered by the recent addition of Robert Yoon as Associate Director of Wallace House – is energetic, collaborative and supportive of one another.
As we start this academic year from our makeshift home offices, with eager Fellows connecting from around the country, the vital importance of our mission has never felt clearer. I look forward to all we will learn and create together.
---
Lynette Clemetson is Director of Wallace House, home of the Knight-Wallace Fellowships for Journalists and the Livingston Awards at the University of Michigan. She is a 2010 Knight-Wallace Fellow.