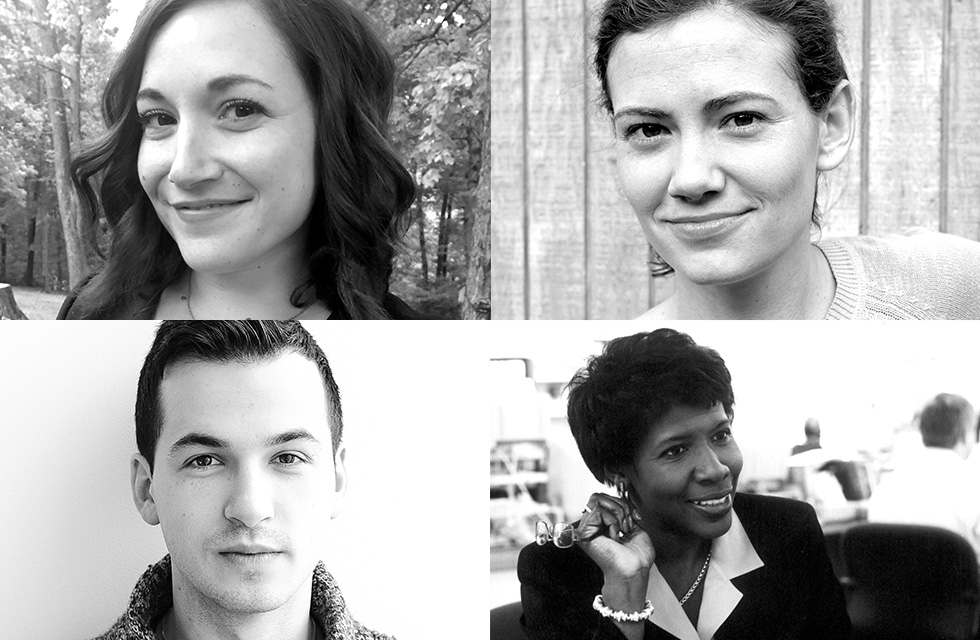 Stories about economic despair in Appalachia, the human toll of border crossings, and President Bashar al-Assad's authorization of mass murder in Syria won the Livingston Awards today. The $10,000 prizes for journalists under the age of 35 are the largest all-media, general-reporting prizes in the country.
The Livingston Awards also honored the late Gwen Ifill with the Richard M. Clurman Award for on-the-job mentoring. The $5,000 prize named for the late Richard M. Clurman, former chief of correspondents for Time-Life Service and architect of the Livingston Awards.
Livingston judges María Elena Salinas of Univision News, Kara Swisher of Recode and Code Conference and Bret Stephens of The New York Times introduced the winners today at a luncheon in New York City. Former Livingston judge and winner, Michele Norris presented the Richard M. Clurman Award.
"These winners underscore the vital work and absolute necessity of journalism in documenting the human experience," says Livingston Awards Director Lynette Clemetson. "Through meticulous reporting and exceptional storytelling these reporters crafted richly detailed, affecting narratives that added depth, nuance and new understanding to often oversimplified issues."
The 2017 winners for work published in 2016 are:
Local Reporting
Claire Galofaro, 34, of The Associated Press, for the series "Surviving Appalachia," a devastating portrait of a rural landscape on the brink of extinction. Galofaro examines the rise of Donald Trump, captures the despair of hundreds of people betrayed by a crooked lawyer's disability fraud scheme and documents a day in a small West Virginia city where 28 people overdose in a four-hour period.
"The lesson I learned most vividly from reporting these stories is that a generally-improving American economy means nothing to people who look out their window and see only devastation and decay," says Galofaro. "There is a consequence of forsaking these blue collar places."
National Reporting
Brooke Jarvis, 32, of The California Sunday Magazine, for "Unclaimed," an investigative narrative about an unidentified migrant bed-bound in a San Diego hospital for 16 years and the networks of immigrant families searching for their missing loved ones.
"We talk constantly about immigration and immigration reform without enough understanding of the human lives that are involved," says Jarvis. "I think the more we can empathize with people, instead of thinking of them a abstractions, the better off we all are."
International Reporting
Ben Taub, 25, of The New Yorker, for "The Assad Files," an investigation revealing the workings of an independent agency and their efforts to capture and smuggle government documents that link mass torture and killings in Syria to the highest levels of President Bashar al-Assad's regime.
"Everyone knew that the Assad regime was committing an astonishing array of war crimes and crimes against humanity," says Taub. "But for me, what mattered was showing not only that these crimes were taking place but also that they can be traced back to orders that Assad had signed – that his criminal culpability is not in question. If international law is credibly applied in Syria, this is the body of evidence that will be used against Assad in court."
On-the-Job Mentoring
The late Gwen Ifill was honored with the Richard M. Clurman Award for her commitment to counseling, nurturing and inspiring young journalists. Ifill served as co-anchor and managing editor of "PBS NewsHour and moderator and managing editor of "Washington Week" until her death in November 2016. Her family will donate the prize money to the Gwen Ifill Fund for Journalism Excellence established by WETA, her public broadcasting home.
"Gwen provided counsel and guidance to hundreds of journalists in a way that was not available to her as a young journalist," says Rochelle Riley, columnist for the Detroit Free Press. "She rose to the top of her profession, all with one hand reached behind her back to help others rise."
Funded by the John S. and James L. Knight Foundation and the University of Michigan to support the vital role of a free and independent press, the awards bolster the work of young reporters, create the next generation of journalism leaders and advance civic engagement around powerful storytelling.