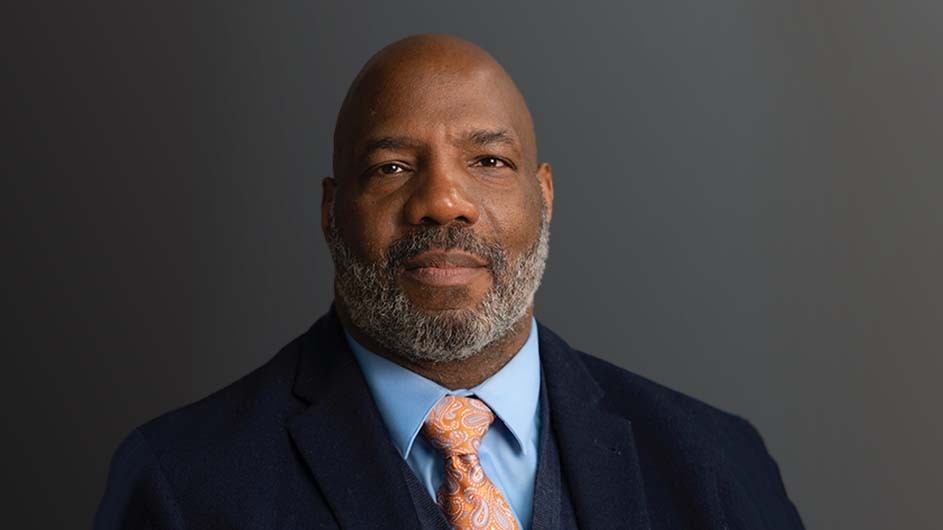 An evening with scholar and journalist Jelani Cobb
in conversation with Celeste Watkins-Hayes, Ford School interim dean
"The Half-Life of Freedom: Notes on Race, Media and Democracy"
6 PM | TUESDAY, JAN. 24, 2023
An in-person event at Rackham Auditorium
915 East Washington Street
Did you miss the in-person event or would you like to watch it again?
Watch the video recording.
Wallace House Presents journalist and scholar Jelani Cobb, in conversation with Ford School interim dean Celeste Watkins-Hayes, as part of the continuing series: "Democracy in Crisis: Views from the Press." Watch Cobb, dean of Columbia Journalism School and staff writer for The New Yorker, as he examines race, historic challenges to democracy, the impact of the media, and how these inform our current moment.
About Jelani Cobb
Jelani Cobb is the dean of Columbia Journalism School and a staff writer at The New Yorker, where he writes about race, politics, history and culture. He received a Peabody Award for his 2020 PBS Frontline film "Whose Vote Counts" and was a finalist for the Pulitzer Prize in Commentary in 2018. He has also been a political analyst for MSNBC since 2019.
He is the author of "The Substance of Hope: Barack Obama and the Paradox of Progress" and "To the Break of Dawn: A Freestyle on the Hip Hop Aesthetic." He is the editor or co-editor of several volumes, including "The Matter of Black Lives," a collection of The New Yorker's writings on race, and "The Essential Kerner Commission Report." He is the producer or co-producer on a number of documentaries, including "Lincoln's Dilemma," "Obama: In Pursuit of a More Perfect Union" and "Policing the Police."
Dr. Cobb was educated at Jamaica High School in Queens, New York; Howard University, where he earned a B.A. in English; and Rutgers University, where he completed his M.A. and doctorate in American history in 2003. He received fellowships from the Ford Foundation, the Fulbright Foundation and the Shorenstein Center at Harvard University's Kennedy School of Government.
About Celeste Watkins-Hayes
Celeste Watkins-Hayes is the interim dean of the University of Michigan's Gerald R. Ford School of Public Policy and founding director of the school's Center for Racial Justice. She is also the Jean E. Fairfax Collegiate Professor of Public Policy, University Diversity and Social Transformation Professor, professor of sociology and an Anti-Racism Collaborative research and community impact fellow.
She is an internationally recognized scholar and expert widely credited for her research at the intersection of inequality, public policy, and institutions, with a special focus on urban poverty and race, class and gender studies. Dr. Watkins-Hayes has published two books, numerous articles in journals and edited volumes, and pieces in The New York Times, The Atlantic, The Chronicle of Higher Education and Chicago Magazine. She has been widely quoted in the popular press as a national expert on social inequality, HIV/AIDS and societal safety nets.
Dr. Watkins-Hayes holds a Ph.D. and M.A. in sociology from Harvard University and a B.A. from Spelman College, where she graduated summa cum laude.
Co-Sponsors
Ford School
Democracy & Debate
Alumni Association
With support from our media partners at Detroit Public Television (DPTV) and PBS Books