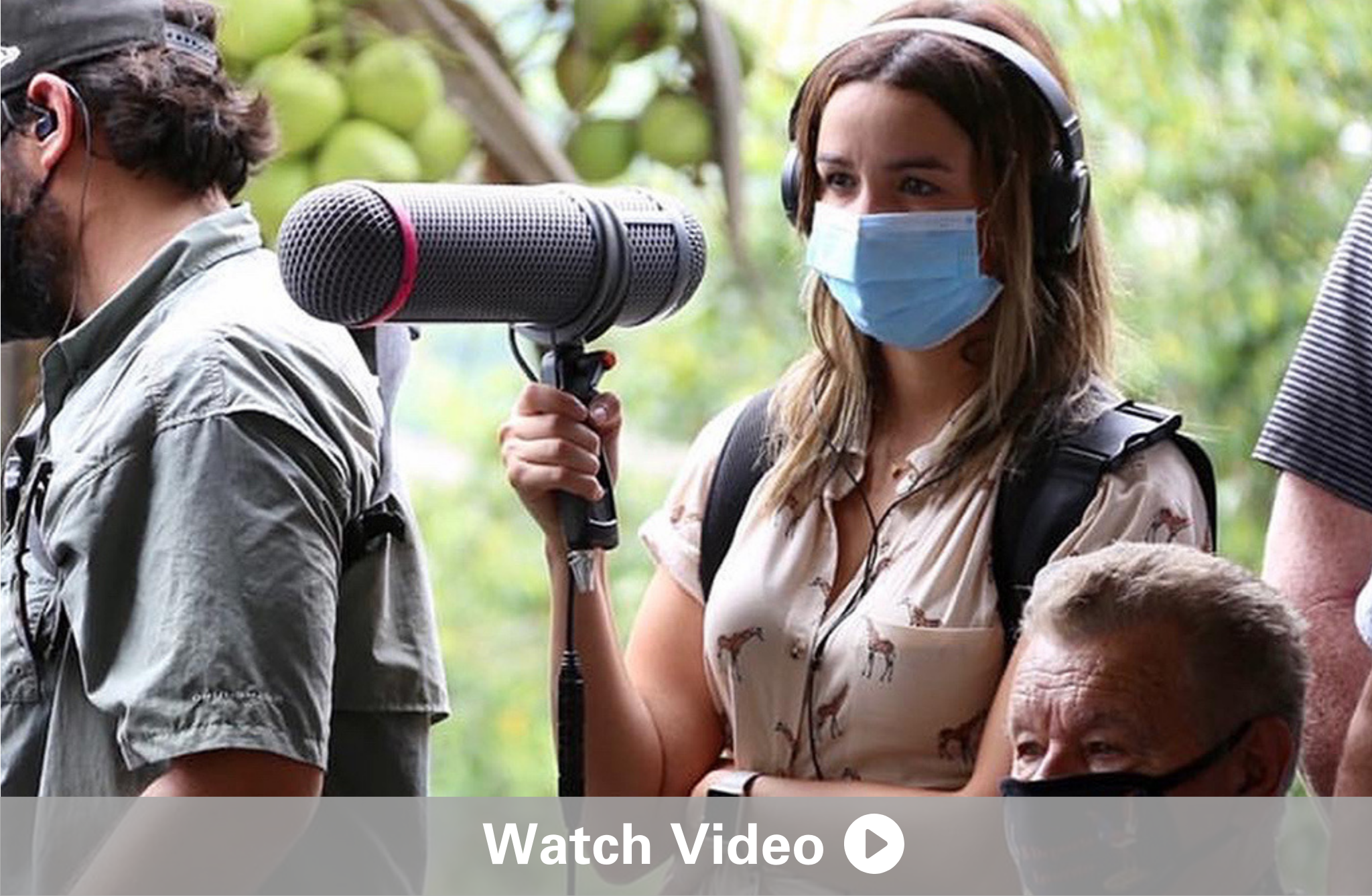 Forging new paths to produce in-depth journalism and finding a community of fellows along the way
Last year in response to a public health crisis, newsroom upheavals, international travel restrictions and uncertainty around on-campus instruction, Wallace House adapted our fellowship model to address the remote needs of Covid-19, awarding eleven Reporting Fellowships for journalists to report on major issues in a moment of great challenge and change.
It is a first for our program, which since the 1970s has been built around bringing journalists from around the world together for a residential experience in Ann Arbor. This year we work weekly with our 47th class of Fellows from their workspaces in Colorado, Texas, Nebraska, Wisconsin, Michigan, Ohio, Maryland, New York and Puerto Rico.
They gather with us remotely for seminars and workshops with university faculty and journalism change-makers. In spite of the confines of Zoom calls and virtual webinars, they've developed a supportive fellowship community. Beyond the scheduled activities, Fellows gather regularly in small groups or one-on-one, sharing tips, talking story structure and inspiring one another. Even remotely, the connection between our Fellows is palpable.
"The thing that surprised me most about the program is the interaction with other fellows, even in the remote model. It has been encouraging and inspiring." Mya Frazier, Columbus, Ohio
Each Reporting Fellow is focusing on a project that requires several months to develop. For some, this working fellowship provides a chance to step back from fast turnaround work. For others, it offers a chance to develop something for a new media organization. And some are using the experience to experiment with new styles of storytelling or a new topic that they've wanted to explore.
"For me, the opportunity to spend nine months on a project is really unprecedented to be completely honest. It's very rare to have that amount of time to really delve into one topic as a journalist." – Alissa Figueroa, Baltimore, Maryland
While most of our fellows are working on long-form projects that will appear later in the year, some work has already been published as a result of the Reporting Fellowship.
With schools across the nation turning to distance-learning methods, Reporting Fellow Sindya Bhanoo reports on the large swaths of students being left behind. Sindya partnered with the non-profit news organization, Mission Local, to produce "Report Card," her first illustrated audio piece. Using multimedia storytelling and poignant illustrations, the work is a touching look at the challenges faced by children during the continuing public health crisis. She is also developing a series for Texas Monthly. The first piece "You See So Much in Our Field You Wouldn't Believe" chronicled San Antonio bus-drivers-turned-relief-workers delivering meals to the hungry in their communities.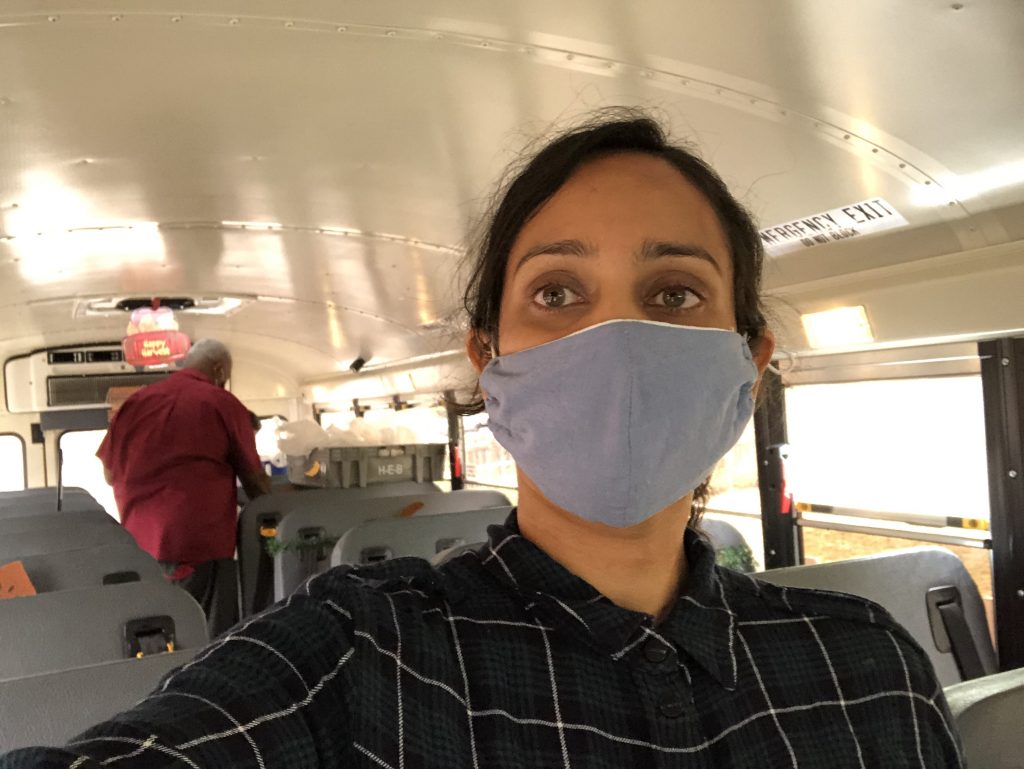 This year Reporting Fellow Ted Genoways is investigating how Covid-19 exposes threats to the nation's food security and the risks posed to the safety of front-line food industry workers as well as consumers. In addition to developing his long-term project, Ted reported for The Washington Post feature "24 hours in the life of American workers." From Nebraska, Ted profiled Eric Reeder, president of a food workers union, to tell of the hardships and barriers essential workers experience. With no end to the pandemic insight, these workers are faced with the ultimatum to continue to work in potentially unsafe conditions or risk losing the job.
The Reporting Fellowship has also benefited newsrooms by allowing them to partner with staffers or freelancers to pursue important editorial priorities. STAT News is partnering with Nicholas St. Fleur to create a new beat on the intersection of race, medicine and the life sciences. To date, Nick has published stories on the vaccine rollout and how Covid-19 disproportionately affects minority communities. In his role for STAT, Nick led a discussion with experts in a virtual event addressing how to prevent a black market for the vaccines.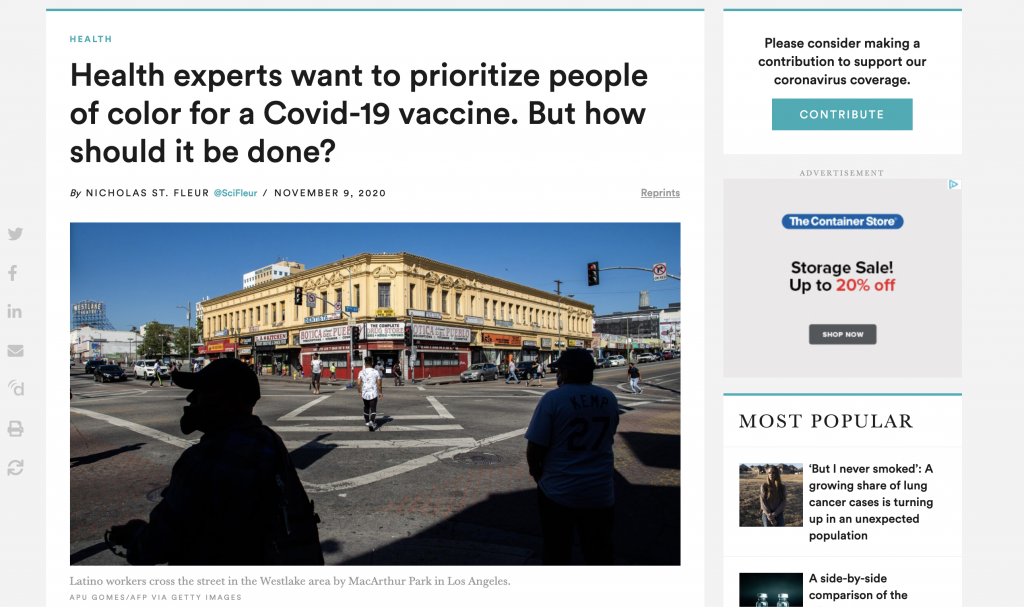 The Knight-Wallace Reporting Fellowship is giving these journalists the flexibility and much-needed support to flourish within their space, produce journalism examining pressing issues, and be a part of the fellowship community that is a cherished hallmark of every Knight-Wallace class. As our Reporting Fellows continue on their fellowship journey we will be sure to share it with you.
We are repeating the remote fellowship for the upcoming academic year. Applications for the 2021-2022 Knight-Wallace Reporting Fellowship are now open. For more information on how to apply, please visit the apply page.