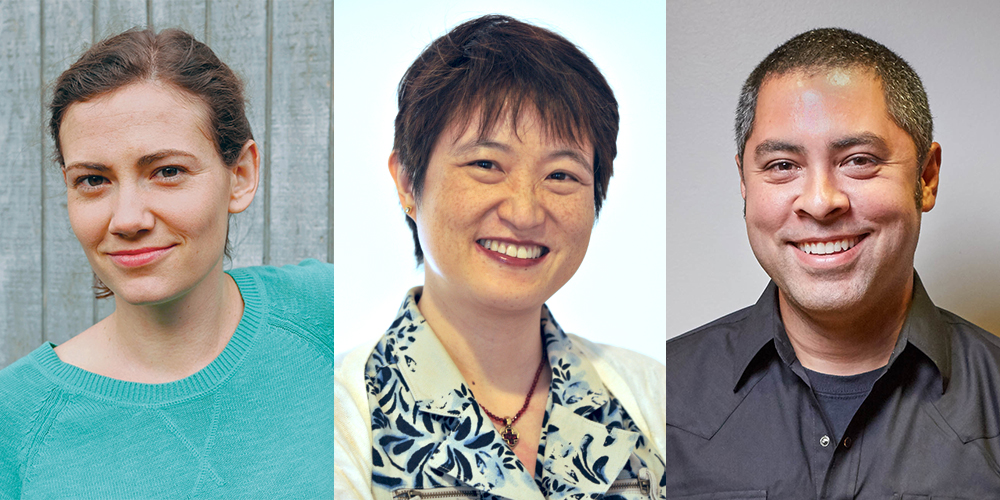 "Beyond the Wall:
The Human Toll of Border Crossings"
January 31, 2018 | 4 p.m. to 5:30 p.m.
Gerald R. Ford School of Public Policy
Annenberg Auditorium
Free and open to the public
Reception with speakers following the event.
Watch the discussion »
A Conversation with Brooke Jarvis, Ann Lin and Jason De León
In the public debate over immigration policy, the mortal toll of border crossings are too often faceless statistics. A Livingston Award-winning journalist, a MacArthur Genius and anthropologist, and a U-M public policy expert will share the stories and findings behind immigration statistics and discuss the complexities, ramifications and human lives that are involved in clandestine migration.
About the Speakers
Brooke Jarvis is a contributing writer to The New York Times Magazine and The California Sunday Magazine. Her work has been anthologized in "The Best American Science and Nature Writing" and her story about working for a year at a remote leper colony in Hawaii was included in the collection "Love and Ruin." Jarvis received the 2017 Livingston Award for national reporting for her feature story "Unclaimed," the story of an anonymous man, an undocumented immigrant kept alive by machines for nearly 17 years in a San Diego hospital, and the networks of immigrant families that search for their missing loved ones.
Jason De León is an associate professor of Anthropology at the University of Michigan and director of the Undocumented Migration Project (UMP). His research interests include theories of violence, materiality, death and mourning, Latin American migration, crime and forensic analyses, and archaeology of the contemporary. De León was awarded a MacArthur Genius Grant in 2017.
About the Moderator
Ann Lin is Associate Professor of Public Policy in the Gerald R. Ford School of Public Policy at the University of Michigan. She teaches courses on public policy implementation, gender and politics, qualitative research methods and immigration. Lin is currently studying potential immigration policies and the beliefs of American immigrants with a special focus on Arab Americans.
This Livingston Lecture event is co-sponsored by the Gerald R. Ford School of Public Policy and the International Policy Center.
This Livingston Lecture event is produced with support from the John S. and James L. Knight Foundation.