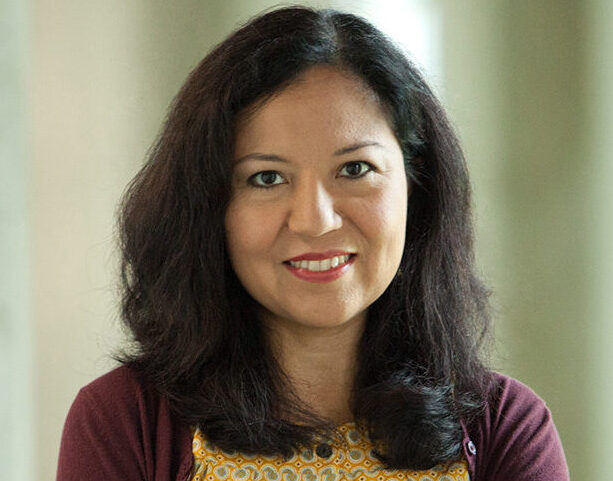 Immigration & Demographics Reporter, KERA Public Radio (Dallas)
Regional Judge
Stella M. Chávez is a reporter at KERA, the NPR affiliate in Dallas. She covers immigration and demographics and has reported on major news stories, such as the shooting deaths of five police officers in downtown Dallas, the Ebola outbreak in Dallas and the migration of unaccompanied minors to Texas. In 2014, she wrote and produced "Generation One," an eight-part series on the experiences of immigrant students in North Texas.
Prior to joining public radio, Chávez spent 13 years as a newspaper reporter for The Dallas Morning News, The South Florida Sun-Sentinel and The Ledger in Lakeland, Florida.
She has won several state and national awards, including a Livingston Award in 2007 for her Dallas Morning News series, "Yolanda's Crossing." The co-authored stories reconstruct the 5,000-mile journey of a young Mexican sexual-abuse victim from a small Oaxacan village to Dallas. For that series she also received the Dart Award for Excellence in Reporting on Victims of Violence, the APME International Perspective Award and the National Association of Hispanic Journalists Print Feature and Online awards.
Chávez took a break from journalism in 2010 to work for the regional director of the U.S. Department of Health and Human Services, but continued to write. In 2012, her essay, "Growing up with Silvia," about her sister who suffers from a mental illness, was published in the literary journal "Ten Spurs."
Chávez attributes her love for journalism to her late father, an immigrant from Mexico. Despite having only a third-grade education, he subscribed to two daily newspapers and would often clip out articles he thought would help his daughter's education. Chávez is a graduate of the University of Texas at Austin and is married to Kevin Krause, a journalist at The Dallas Morning News.