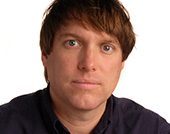 Deputy for the Local Investigative Reporting Fellowship, The New York Times
Regional Judge
Chris Davis is the Deputy for the Local Investigative Reporting Fellowship for The New York Times, a year-long program for local news reporters to produce investigative work focused on their state or region that will be published by The Times. Previously he was the executive editor and vice president of investigative journalism for Gannett, overseeing the USA TODAY investigative team as well as major investigative efforts at Gannett's newspapers across the country, providing guidance to national, regional and local watchdog projects.
Previously, Davis was the deputy managing editor for investigations and data at the Tampa Bay Times. There he consolidated the newspaper's investigative reporters into a single I-team and helped create the paper's first data team. His group's data-driven investigative projects earned national recognition, including two Livingston Awards, three Pulitzer Prizes, the Selden Ring Award for Investigative Reporting and multiple IRE and ONA awards.
Before joining the Times, Davis was a reporter, then editor at the Sarasota Herald-Tribune, where he also started the paper's first I-team. His efforts led to a Pulitzer Prize for investigative reporting. As an investigative reporter at the paper, he was a two-time Pulitzer finalist.
Davis is a graduate of the University of South Carolina and worked at newspapers in Wilmington, North Carolina, and Beaufort, South Carolina. He and his wife, Tiffany Davis, have two sons.