Ann Arbor, MI – The Knight-Wallace Journalism Fellowship program at the University of Michigan has named 13 American and nine international journalists for the academic year 2016-2017. The group is the 43rd to be offered fellowships by the University.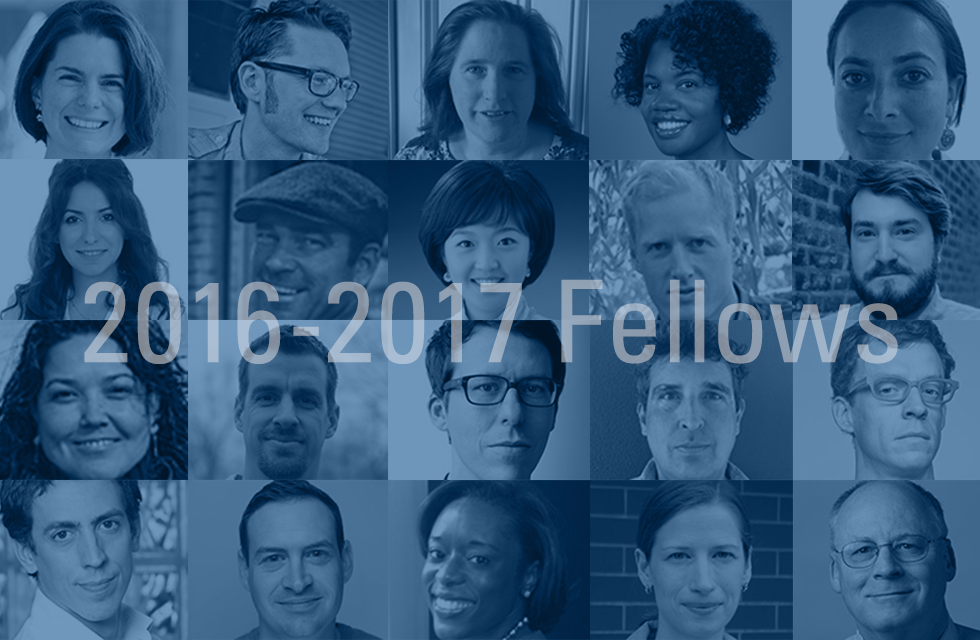 "There is a 28-year age span between the Fellows in the class of 2017, touching the extremes of what we mean by mid-career fellowship," Director Charles Eisendrath notes. "But above all we look for capacity for personal and professional growth regardless of age, and the successful candidates share it equally."
While on leave from regular duties, Knight-Wallace Fellows pursue customized studies and attend twice-weekly seminars. Headquarters of the program is Wallace House, a gift from the late newsman Mike Wallace and his wife, Mary. The program at Wallace House includes training in narrative writing and multi-platform journalism. International news tours to Turkey and Brazil are also an integral part of the program.
Knight-Wallace Fellows receive a stipend of $70,000 for the eight-month academic year plus full tuition and health insurance. The program is entirely funded through endowment gifts by foundations, news organizations and individuals committed to improving the quality of information reaching the public.
Fellows and their study projects are:
Fernando Canzian Da Silva, reporter, Folha de São Paulo (Brazil). Enhancing methods of print journalism with video and graphics
Anna Clark, freelance writer, Detroit, Mich. Common Good: How chronic underfunding of American cities imperil residents
Nicholas Deshais, staff writer and city hall reporter, The Spokesman-Review (Spokane, Washington). How driving less will change our cities
Deirdre Falvey, senior features commissioning editor, The Irish Times. Blending oral history and art for long-form journalism
John Goetz, editor and investigator, Norddeutscher Rundfunk, NDR (Berlin). How racism laid the groundwork for establishing the "new" Germany in the early 1990s
Sonya Green, news and public affairs director, 91.3 KBCS (Seattle, Washington). The impact of white privilege on how news is covered
Leana Hosea, reporter and producer, BBC. Clean water issues in the US: Comparing the African American and Native American experience
Dina Ibrahim, senior journalist, Al Arabiya English, (United Arab Emirates). Impact of the rise of the Islamic State on Iraq's modern state national identity
Michael Kessler, freelance writer, (Los Angeles magazine). Media and police bias in missing-persons cases
Jin Kim, staff writer, Chosun Ilbo (Seoul). The past, present and future of the global automobile industry
Arno Kopecky, freelance writer and author, Vancouver, Canada. Re-imagining growth for a finite planet
Josh Kramer, freelance cartoonist. Creating a style guide for journalistic and nonfiction comics
Amy Maestas, senior editor, The Durango Herald. The future for hyper-local newspapers
Brian Mockenhaupt, contributing editor, Outside Magazine. Veterans' alienation and the struggle to re-assimilate after war
Bastian Obermayer, deputy head of the investigative unit, Süddeutsche Zeitung (Munich). Understanding the global menace from tax havens
Gustavo Patu, business reporter, Folha de São Paulo. Tax systems and budgetary processes in developing countries
Austin Ramzy, Asia correspondent, International New York Times. Myanmar's dramatic democratization in an increasingly authoritarian Southeast Asia
Laurent Richard, investigative reporter, Premières Lignes Télévision (Paris). Defeating censorship with collaborative journalism
Stephen Sawchuk, associate editor, Education Week. How policy contributes to K-12 educational inequality
Delece Smith-Barrow, reporter, U.S. News &World Report. Why few underrepresented minorities thrive as professors
Erica Westly, freelance writer and author (Reuters). The history of swimming instruction and drowning prevention
James Wright, deputy editor for metro and business news, The Las Vegas Review-Journal. How mega-donors in U.S. politics influence U.S. foreign policy
The selection committee included outgoing Director Charles Eisendrath '75 and incoming Director Lynette Clemetson '10, John Costa '93 (president, Western Communications, and editor-in-chief, The Bulletin, Bend, ORE.), Ford Fessenden '90 (graphics editor, The New York Times), Kate Linebaugh '08 (reporter, The Wall Street Journal), Bobbi Low (professor, UM), Birgit Rieck (associate director, KWF), Carl Simon (professor, UM), Yvonne Simons '03 (assistant news director at CBS 13, Sacramento), and Doug Tribou '16, (reporter and producer at "Only a Game," NPR/WBUR).