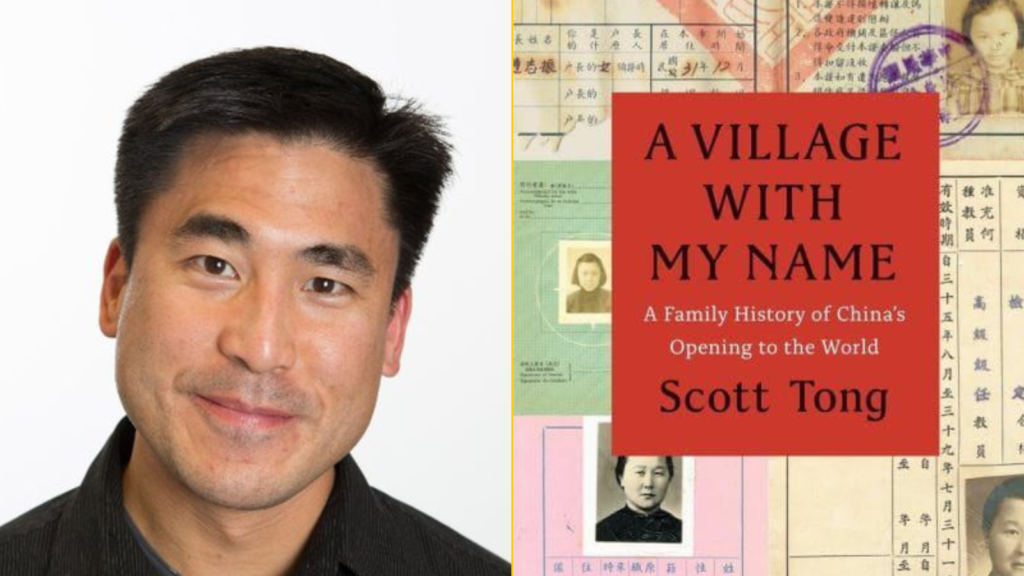 "China's Paradox: Authoritarianism and Weakness"
September 15, 2022 | 5 p.m.
Reception following lecture
Wallace House Gardens
620 Oxford Road, Ann Arbor
Welcome remarks by Tabbye Chavous,
Vice Provost for Equity and Inclusion and Chief Diversity Officer
This event is in-person.
Wallace House announces the return of our outdoor, in-person Graham Hovey Lecture
In 2013, longtime China correspondent Scott Tong came to the Knight-Wallace Fellowships to research China's on-again, off-again ties with the global community and how it connected with his own family. The resulting book, "A Village with My Name: A Family History of China's Opening to the World," examines nationalism and globalization through the stories of five generations of Tongs. China's openness to the western world delivered great benefits to the country yet came at a devasting human price during Mao's communist rule. In the end, this openness made it possible for Tong to become an American journalist covering China.
Today, Beijing's increasingly antagonistic relations with Washington and many advanced economies present a great risk to its own economy and high-tech development.
Now a co-host of NPR's Here & Now Tong returns to Wallace House to deliver the 35th Graham Hovey Lecture and discuss Beijing's increasing authoritarianism and international aggression and what it signals for its own future and that of globalization.
About the Speaker
Scott Tong is an author and the co-host of Here & Now, NPR's midday news magazine, produced at WBUR. Previously he spent 16 years at Marketplace as Shanghai bureau chief and senior correspondent. As a 2014 Knight-Wallace Fellow at the University of Michigan, Tong explored comparative ecosystems, innovation and the history of China.
About the Graham Hovey Lecture
The annual Graham Hovey Lecture recognizes a Knight-Wallace journalist whose career exemplifies the benefits of a fellowship at the University of Michigan and whose ensuing work is at the forefront of our national conversations. The event is named for the late Graham Hovey, director of the fellowship program from 1980 to 1986 and a distinguished journalist for The New York Times.
This event is outdoors. Wallace House will follow the University of Michigan's Covid protocol and guidelines for this in-person event.