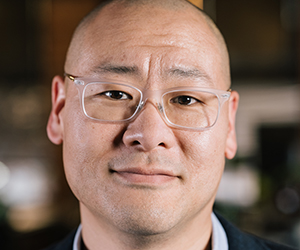 Wallace House is pleased to announce the addition of Dug Song, vice president and general manager of Duo Security, to our Executive Board.
An innovator and leading voice in cybersecurity, Song founded the Ann Arbor based company, Duo Security, in 2010. Duo now protects the data and information of more than 14,000 organizations. Last year, Cisco bought the company for $2.35 billion, the largest acquisition ever for a Michigan-based software company.
"Digital security is a daily concern of reporters and news organizations seeking to protect their sources, stories, production and distribution." said Wallace House Director, Lynette Clemetson. "Dug believes deeply in the essential role of journalism in a democratic society. And he is a visionary in the field of securing democracy by securing information. He will add valuable expertise to our Executive Board as we work to provide forward-thinking support to the journalists in our programs."
Song has a history of building successful products and companies to solve pressing security problems. Prior to launching Duo, Song spent seven years as founding Chief Security Architect at Arbor Networks, protecting 80 percent of the world's Internet service providers.
Song is the newest member of the Executive Board, which was formed in Fall 2018 to provide strategic support and guidance in developing new initiatives for the Knight-Wallace Fellowships, the Livingston Awards and the Wallace House Presents event series. Comprised of acclaimed journalists, innovators and accomplished University of Michigan faculty, the board will play an active role in leading Wallace House through a period of growth and expanded vision to support the careers of journalists and uphold the role of a free press in a functional democracy.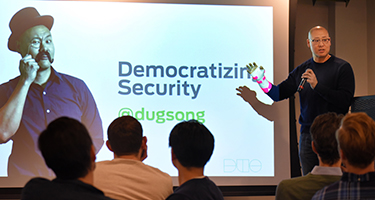 In addition to Song, Wallace House Executive Board members are:
Daniel Alarcón, co-founder and executive producer, Radio Ambulante and author
Kainaz Amaria, visuals editor, Vox
Michael S. Barr, dean, Gerald R. Ford School of Public Policy, University of Michigan
Liz Barry, special counsel to the president, University of Michigan
Alex Blumberg, CEO and co-founder, Gimlet Media
Ferhat Boratav, lecturer, Bilgi University, Istanbul
Jim Burnstein, screenwriter and director of screenwriting, University of Michigan
Tabbye Chavous, director, National Center for Institutional Diversity and professor of education and psychology, University of Michigan
Anne Curzan, professor of English and Associate Dean for Humanities, University of Michigan
Louise Kiernan, editor-in-chief, ProPublica Illinois
Margaret Low, president, AtlanticLIVE and vice-president, The Atlantic
Kevin Merida, editor-in-chief, The Undefeated and senior vice-president, ESPN
Paul Resnick, professor and associate dean, School of Information, University of Michigan
Ann Silvio, correspondent, "60 Minutes Overtime" and managing editor, 60 Minutes online
Lynette Clemetson, director of Wallace House, chairs the board.