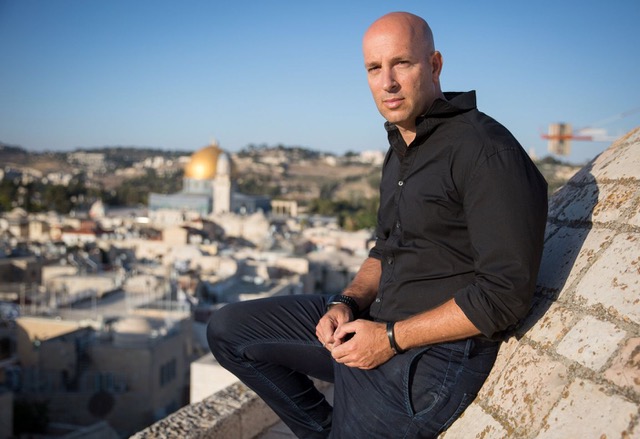 A documentary screening and conversation with Shai Gal and Jim Burnstein
November 4, 2019 | 2:30 p.m.
Annenberg Auditorium
735 S State St, Ann Arbor, MI 48109
Free and open to the public.
Refreshments will be provided. 
Add to Calendar»
RSVP»
In the early 1980s, a network of right-wing settlers plotted to blow up the Dome of the Rock, the oldest existing Islamic monument situated on the most volatile site in the Middle East, the Temple Mount. Arrested in 1984 by the Israeli secret service Shin Bet, the conspirators were found to be responsible for several other attacks against Palestinians, including a series of car bomb attacks against West Bank mayors and schemes to blow-up civilian buses at rush-hour. Shai Gal's documentary recounts the events surrounding their case and reveals the ties between the convicted plotters and leaders of the current Israeli government. Join us for a viewing and stay for a conversation with the documentary's filmmaker, Shai Gal, and U-M's director of screenwriting program, Jim Burnstein.
Watch the trailer  "The Jewish Underground"
About the Filmmaker:
Shai Gal is an Israeli filmmaker and investigative TV journalist. He was a correspondent for Channel 2 (Israel) and a 2012-2013 Knight-Wallace Fellow studying how extremists control the lives of others.
About the Moderator:
Jim Burnstein is a screenwriter, professor and director of the screenwriting program at the University of Michigan. He managed to beat the odds and make it as a successful Hollywood screenwriter without moving from his home in Plymouth, Michigan. Burnstein's screen credits include "Renaissance Man," the 1994 comedy directed by Penny Marshall and starring Danny DeVito; "D3: The Mighty Ducks" (1996-1997); "Ruffian," the 2007 drama starring Sam Shepard co-written with Garrett Schiff of Los Angeles for ABC and ESPN; and "Love and Honor" (2013) starring Liam Hemsworth and Teresa Palmer, also written with Schiff.
The Gerald R. Ford School of Public Policy is a co-sponsor of the event.