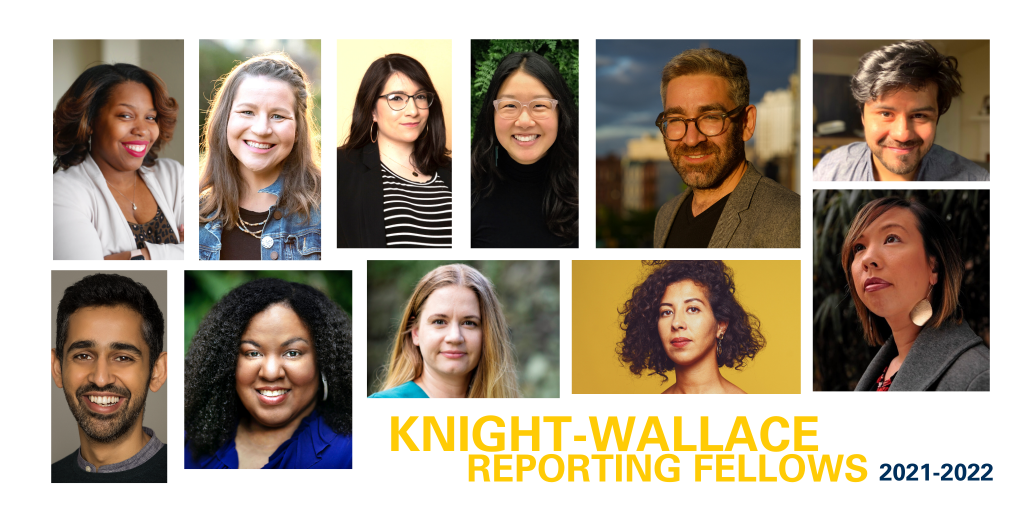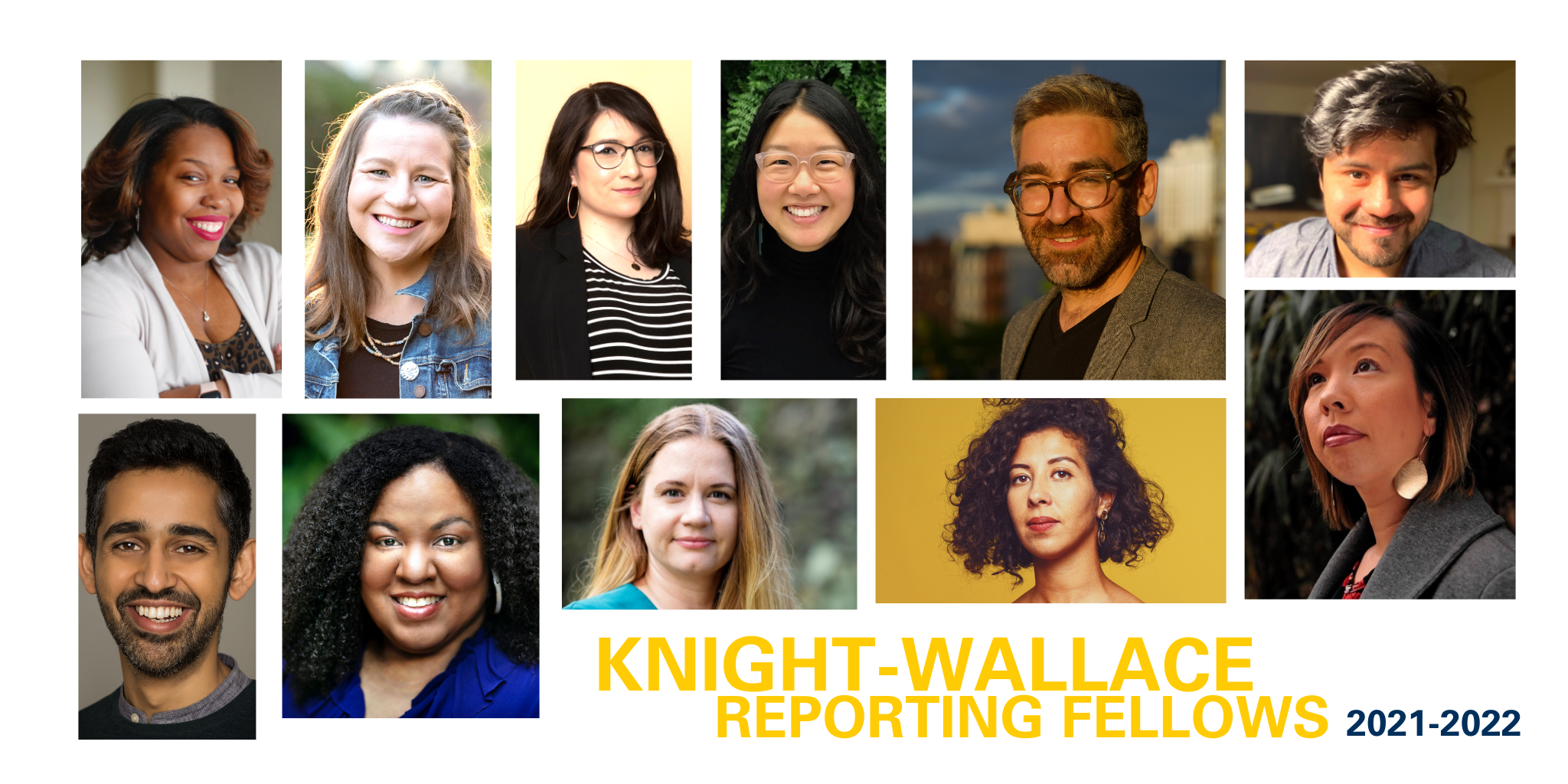 The University of Michigan announced today the Knight-Wallace Reporting Fellows for the 2021-2022 academic year. A cohort of 11 journalists from a range of backgrounds and experiences will participate in a remote fellowship to pursue and publish in-depth reporting projects during this unique year of transition and reopening. 
Created in 2020 to support ambitious journalism and respond to the remote needs of Covid-19, the Knight-Wallace Reporting Fellowships provide an academic year of support and collaborative learning. Fellows undertake projects examining pressing public challenges including social shifts precipitated by the pandemic, the nation's deep economic and political divisions, and persistent social justice issues surrounding race, ethnicity and inequality.
"We are proud to welcome this new group of fellows and to provide them with the resources to report and write about complex and timely issues," said Lynette Clemetson, director of Wallace House. "The depth and range of the proposals we received this year is a testament to journalists' ongoing commitment to illuminating people's lived experience and the structures that shape our society."
Knight-Wallace Reporting Fellows will remain where they live while participating in weekly remote workshops, professional development sessions and seminars with University of Michigan faculty and experts. Two one-week Fellowship Cohort sessions at Wallace House on the University of Michigan campus are planned for the 2021-2022 academic year, subject to public health guidance.
The Reporting Fellowship is designed to benefit both working journalists and U.S. newsrooms. Each Reporting Fellow will pair with a local or national news organization to develop and publish their reporting project. The support of the fellowship allows news organizations to pursue ambitious journalism that they may not have the staff or funding to support independently.
Knight-Wallace Reporting Fellows will receive a stipend of $70,000 for the academic year plus an additional $10,000 in supplemental support to cover extra costs including health insurance, reporting equipment and supplemental travel-related expenses.
This adapted fellowship takes the place of the traditional, residential Knight-Wallace Journalism Fellowship for the 2021-2022 academic year.
The Knight-Wallace Reporting Fellows and their reporting projects:
Assia Boundaoui, independent journalist, Chicago, Illinois
Redacted Stories: Reexamining FBI Surveillance Records of a Muslim-American Community
Nichole Dobo, Writer and Senior Editor for Audience Engagement, The Hechinger Report, Wilmington, Delaware
A Reckoning: Higher Education and Rural America
for The Hechinger Report
Daphne Duret, investigative reporter, USA Today, Lakeworth, Florida
Breaking Silence: The Plight of the Police Whistleblower
for USA Today
Jose Fermoso, Contributing Senior Reporter, The Oaklandside, Oakland, California
Oakland's Deadly Roadways: Reckoning with Inequities in Urban Design
for The Oaklandside
Andrea González-Ramírez, independent journalist, New York City
A Watershed Moment for Addressing Sexual Violence in the U.S. Military
Erika Hayasaki, independent journalist, Southern California
History, Hate Crimes and Police Brutality: A Tale of Black and Asian American Lives in Two Cities
for The New Yorker
Jaeah Lee, independent journalist, San Francisco, California
Medical Fact vs. Fiction in Fatal Police Encounters
Surya Mattu, Investigative Data Journalist and Senior Data Engineer, The Markup, New York City
Watching the Watchers: Investigating How Smartphone Apps Are Used to Track Us
for The Markup
Simon Ostrovsky, Special Correspondent, PBS NewsHour, New York City
Modern Mythology: How Disinformation Bends Reality and How to Stop It
for PBS NewsHour
Elizabeth Scheltens, Senior Editorial Producer, Vox Media, Columbus, Ohio
Climate Resilience in the Great Lakes Region
for Vox
Kat Stafford, National Investigative Writer, Race and Ethnicity, The Associated Press, Detroit Michigan
From Birth to Death: How Generations of Black Americans Have Faced a Lifetime of Disparities
for The Associated Press
More about the Reporting Fellows and their reporting projects »