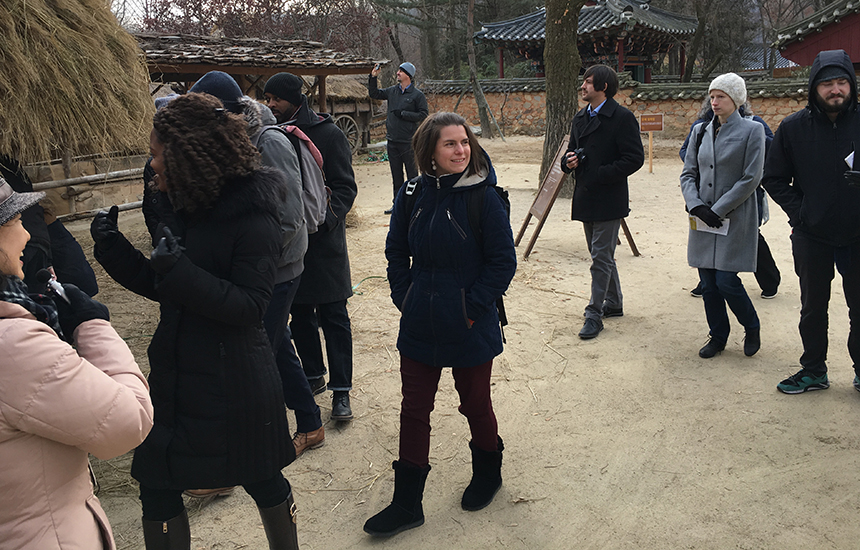 How an independent journalist breaking stories on the Flint water-crisis found inspiration and turned her reporting into a book.
Need time away from daily deadlines to dig deeper and become an expert on an issue or topic? Anna Clark goes to Medium and shares how a Knight-Wallace Fellowship brought something new to her life: intellectual space.  From taking classes at the University of Michigan Law School to workshops and collaborative learning with her fellow Fellows, Clark writes "The Knight-Wallace year replenished my spirit at the time I needed it most."
Clark wrote many of  the early stories about the lead discovered in Flint's drinking water before coming to the program. Following the fellowship, she spent 14 months writing the first full account of the Flint water crisis. Her book, "The Poisoned City: Flint's Water and the American Urban Tragedy," was published this July.
Read Clark's reflection of her fellowship journey on Medium.
The Knight-Wallace Fellowships for Journalists at the University of Michigan are accepting applications from U.S. applicants for the 2019-20 academic year. We're looking for accomplished journalists eager for growth and deeply committed to the future of journalism. The deadline to apply is February 1, 2019.
Anna Clark is an independent journalist based in Detroit and author of "The Poisoned City: Flint's Water and the American Urban Tragedy." As a 2017 Knight-Wallace Fellow, she studied how chronic underfunding of American cities imperils its residents.