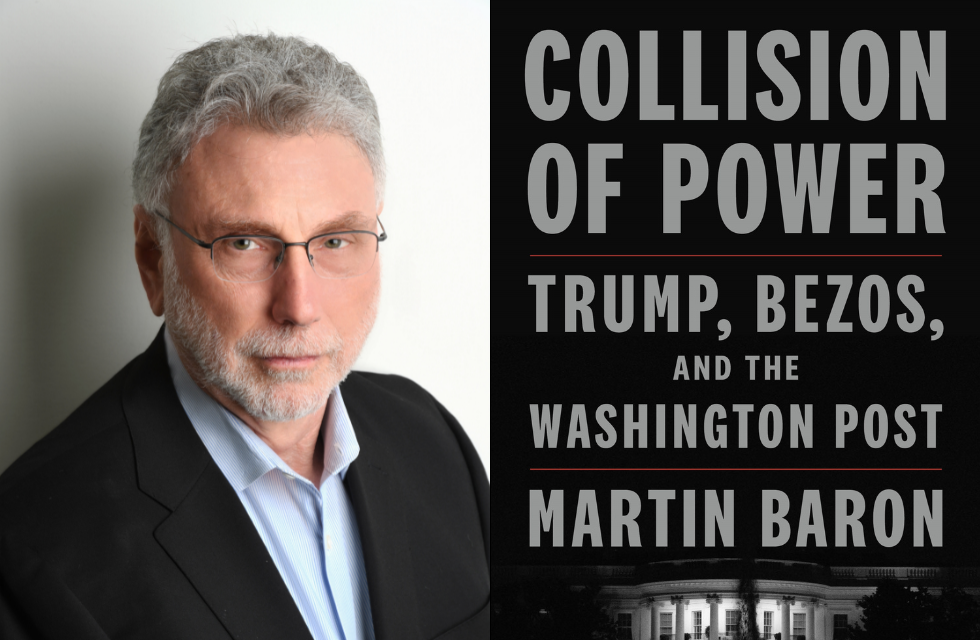 Wallace House Presents a book event with Martin Baron at the Detroit Public Theater
"Collision of Power: Trump, Bezos and The Washington Post"
6 PM | MONDAY, OCT. 16, 2023
An in-person event at Detroit Public Theater
3960 Third Avenue, Detroit
Seats are limited. Reserve your free ticket here.
Co-Sponsored by Detroit Public Television; PBS Books; and the Detroit Chapter of the Society of Professional Journalists

An evening with Martin Baron in conversation with Stephen Henderson
For eight years, Martin Baron served as executive editor of The Washington Post, leading its newsroom from Jeff Bezos's purchase of the paper to the election and presidency of Donald Trump. Join Baron in conversation with Stephen Henderson for a discussion on Baron's new book, "Collision of Power: Trump, Bezos, and The Washington Post," as he details his tenure at The Post and examines larger issues of the press and its role in democracy.
The author's book will be available for sale onsite by Source Booksellers.
Parking
Parking for Detroit Public Theatre is available in a lot located at 3912 Third Avenue – just a few feet from the theatre on the corner of Selden and Third. Spots are limited and available on a first-come/first-served basis. They are $15 each.
There are additional parking options within walking distance of the theatre. There is metered parking on Selden Street and on Third Avenue, as well as free street parking in the immediate neighborhood on residential streets. Please reference this map to see the parking options in the area.
Co-Sponsors
Detroit Public Television
PBS Books
Society of Professional Journalists – Detroit Chapter