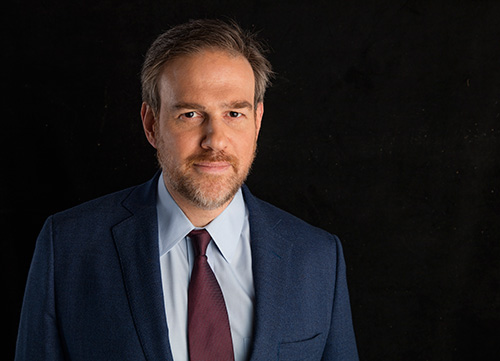 "Free Speech and the Necessity of Discomfort"
February 20, 2018 | 4 p.m. to 5:30 p.m.
Lydia Mendelssohn Theatre
University of Michigan
911 N. University Avenue
Free and open to the public
Join the conversation
New York Times columnist Bret Stephens calls disagreement "the most vital ingredient of any decent society." Being able to reasonably take issue with an asserted stance or belief, he argues, enlarges our perspectives and energizes our progress. Shutting down disagreeable speech does more to imperil our principles than uphold them. Yet in this era of coarse polarization, the art of thoughtful disagreement has given way to hostile close-mindedness. And tolerance is often misinterpreted as the absence of discomfort.
Join Bret Stephens and Wallace House for a provocative discussion on the role of social and personal discomfort in education and its necessity in a functional democracy.
About the Speaker
Bret L. Stephens joined The New York Times as an Op-Ed columnist in April 2017. He came to The Times after a long career with The Wall Street Journal, where he was deputy editorial-page editor and, for 11 years, foreign affairs columnist. Before that, he was editor in chief of The Jerusalem Post. At The Post he oversaw the paper's news, editorial and digital operations and its international editions, and also wrote a weekly column. He has reported from around the world and interviewed scores of world leaders.
Stephens is a Livingston Awards national judge. Winner of the 2013 Pulitzer Prize for commentary, he is the author of "America in Retreat: The New Isolationism and the Coming Global Disorder." He was raised in Mexico City and holds a bachelor's degree from the University of Chicago and a master of science from the London School of Economics. He lives in New York and Hamburg, Germany.
For questions about the event email: WallaceHouseEvents@umich.edu
Co-sponsored by U-M College of Literature, Science, and the Arts.
This is a U-M 2018 series event "Speech and Inclusion: Recognizing Conflict and Building Tools for Engagement."