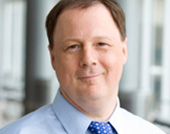 Co-Founder, Politico
National Judge
John Harris was part of the small team that launched Politico in 2007, and in the years since oversaw the publication's growth as one of the country's dominant news organizations covering national politics and the workings of the federal government in Washington. In 2015, Politico expanded with the launch of Politico Europe. Harris now serves as chairman of the editorial oversight committee at Politico, as well as editor-in-chief of Politico Europe. Harris became a Livingston Awards judge in 2009.
Prior to launching Politico, Harris worked for 21 years as a reporter and editor at The Washington Post. After covering Virginia politics at the start of his career, he joined The Post's national staff and spent six years covering Bill Clinton's presidency, from January 1995 through January 2001. His time covering the Clinton White House was the foundation for his book, "The Survivor: Bill Clinton in the White House," a New York Times bestseller and notable book of the year in 2005.
Harris is seen frequently as a political analyst on such shows as MSNBC's "Morning Joe," CBS's "Face the Nation" and PBS's "Washington Week." He was named by The Telegraph as one of Washington's top journalists and by GQ as one of the capital's most influential people.
He is a native of Rochester, N.Y., and a 1985 graduate of Carleton College, where he serves on the board of trustees. He is married to Ann O'Hanlon. They live in Alexandria, Va. with their three children.