Knight-Wallace Fellowships Board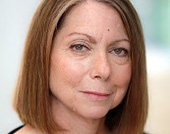 Jill Abramson
Author, Journalist, Former Executive Editor, The New York Times
Jill Abramson is a journalist who spent the last 17 years in the most senior editorial positions at The New York Times, where she was the first woman to serve as Washington bureau chief, managing editor and executive editor. Before joining The Times, she spent nine years at The Wall Street Journal, as the deputy Washington bureau chief and an investigative reporter covering money and politics. She is the author of three books including "Strange Justice," which she co-authored with Jane Mayer.
In addition to her current position as a lecturer in Harvard's English department, Abramson has taught at both Princeton and Yale, where she led undergraduate writing seminars for five years. She is a member of the American Academy of Arts & Sciences and the American Philosophical Society.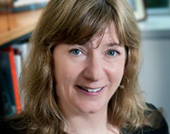 Liz M. Barry
Special Counsel to the President, University of Michigan
As special counsel, Liz Barry serves as advisor and strategic partner to the president of the University of Michigan. She handles a variety of ongoing initiatives and is involved in high priority projects and issues as they arise.
Barry facilitates the president's executive team meetings and staffs a number of ongoing presidential programs, such as the strategic planning process: Diversity, Equity and Inclusion; as well as carries out certain institutional responsibilities of the president's office.
Prior to joining the office in August 2013, Barry served for 12 years as the managing director of the Life Sciences Institute working closely with the director and faculty on operational and strategic matters. She created and taught an interdisciplinary graduate course based in the Ross School entitled, "The Business of Biology."
She joined U-M as the interim co-general counsel and then served as associate vice president and deputy general counsel from 1997 to 2002. She took the lead in-house role on the university's defense of its affirmative action policies. Prior to coming to U-M, she served as university attorney at Harvard and was in private practice at Ropes & Gray in Boston.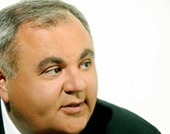 Ferhat Boratav
Editor-in-Chief, CNN Türk
Ferhat Boratav is the editor-in-chief for the news division of CNN Türk and liaison with CNN International's newsrooms in Atlanta and London. Before joining CNN in 1999, he worked in print, radio and presentation at BBC World Service. Boratav teaches in the Department of Communications at Istanbul Bilgi University, is an executive board member of the Open Society Foundation in Turkey and a founding member of the 65+ Elder Rights Association.
Born in Istanbul, Boratav studied history at Bogazici University, a major research university in Istanbul and the first American higher education institution founded outside the United States. He received an M.A. in contemporary history from Université de Grenoble in France.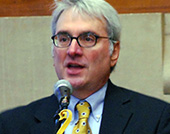 Jim Burnstein
Screenwriter and Director of Screenwriting Program, University of Michigan
Jim Burnstein managed to beat the odds and make it as a successful Hollywood screenwriter without moving from his home in Plymouth, Michigan. Burnstein's screen credits include "Renaissance Man," the 1994 comedy directed by Penny Marshall and starring Danny DeVito; "D3: The Mighty Ducks" (1996-1997); "Ruffian," the 2007 drama starring Sam Shepard co-written with Garrett Schiff of Los Angeles for ABC and ESPN; and "Love and Honor" (2013) starring Liam Hemsworth and Teresa Palmer, also written with Schiff.
In 1995 Burnstein returned to his alma mater, the University of Michigan, to build one of America's top undergraduate screenwriting programs, in the department of Screen Arts & Cultures. In 2015 Burnstein was named the Russell Fraser Collegiate Lecturer.
Over the past twenty years, Burnstein has welcomed dozens of Knight-Wallace Fellows to screenwriting classes. The Fellows proved to be a great asset to the screenwriting program as they shared storytelling experiences and wisdom with their undergraduate classmates.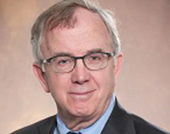 Robert S. Collier
President and CEO, Council of Michigan Foundations
Rob Collier has served as president of the Council of Michigan Foundations (CMF) since 2000. He has been associated with CMF as a volunteer throughout his career in philanthropy which has included: founding director of the Grand Traverse Regional Community Foundation, executive director of Rotary Charities of Traverse City, grants director of the Gannett Foundation and program officer at the Charles Stewart Mott Foundation.
His 33 years of experience covers every type of organized philanthropy and assistance to Michiganders in creating family and corporate foundations as well as donor advised funds within community foundations.
Anne Curzan
Professor, English Language and Literature, University of Michigan
Professor Anne Curzan is the Arthur F. Thurnau Professor of English and associate dean for humanities at the University of Michigan. She also holds faculty appointments in the department of Linguistics and the School of Education. Her research focuses on the history of the English language, attitudes about language change, language and gender, lexicography, and pedagogy.
Curzan received the university's Henry Russel Award for outstanding research and teaching in 2007, as well as the Faculty Recognition Award in 2009 and the 2012 John Dewey Award for undergraduate teaching. She created the audio/video course "Secret Life of Words: English Words and Their Origins.," and has published multiple books and dozens of articles.
Curzan can be found talking about language on the blog "Lingua Franca" for the Chronicle of Higher Education and on the segment "That's What They Say" on local NPR station Michigan Radio. Several Knight-Wallace Fellows have taken her graduate seminar on "History of English" over the years, and she has enjoyed the invitation to participate in Wallace House seminars to share a linguist's perspective on grammar and style rules.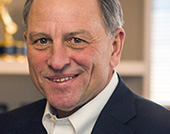 Jeff Fager
Executive Producer of "60 Minutes", CBS News
Jeff Fager's efforts to re-shape "60 Minutes" into an editorially more vibrant, news-conscious program have kept the broadcast in Nielsen's weekly top 10 rankings since he became executive producer in 2004. In its 49th season, "60 Minutes" is the most-watched news program in America. His online improvements also made the "60 Minutes" brand a hit on the Internet and the model of successful electronic journalism.
In 2011, Fager became the first chairman of CBS News, tasked to remake the rest of the news division's platforms on television, radio and the Internet. While continuing as executive producer, Fager appointed Scott Pelley as network news anchor. After three years, "CBS Evening News with Scott Pelley" won a George Foster Peabody award, an Alfred I. duPont-Columbia Silver Baton, a George Polk award and several Emmys.
In 2012, Fager guided the re-launch of the network's morning news program, "CBS This Morning," into a critically acclaimed broadcast. He returned full-time to "60 Minutes" in 2015.
He began his career as a production assistant in Boston in 1977 at the CBS station WBZ-TV after graduating from Colgate University with a B.A. in English. He joined CBS News from KPIX-TV in San Francisco.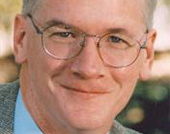 John Godfrey
Assistant Dean for International Education, Horace H. Rackham School of Graduate Studies, University of Michigan
John Godfrey, Ph.D., is the assistant dean for International Education. In addition to his work on initiatives that support the global engagement of graduate education, he helps support the formulation of the Graduate School's academic and other policies and works with departments, schools and colleges to develop new graduate degree and certificate programs. His also works with faculty developing federal training grant proposals and oversees the cost-sharing that the Graduate School contributes to these awards.
Godfrey takes part in many campus-wide initiatives, particularly around international education and research. He is chair of the university's International Travel Oversight Committee, chair of the Wallenberg Executive Committee, member of the President's Africa Advisory Committee, representative of the Graduate School on the Research Associate Deans group, and supports the dean in activities of the University's Honorary Degree Committee.
He received his B.A. from the University of Toronto, and his Ph.D. in history from The Johns Hopkins University.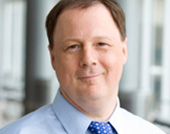 John Harris
Editor-in-Chief and Co-Founder, Politico
John F. Harris is editor-in-chief and co-founder of Politico. Harris was part of the small team that launched the publication in 2007, and in the years since has overseen Politico's growth as one of the country's dominant news organizations covering national politics and the workings of the federal government in Washington. Politico expanded with the launch of Politico Europe in 2015.
Prior to Politico, Harris worked for 21 years as a reporter and editor at The Washington Post. After covering Virginia politics, he joined The Post's national staff and spent six years covering Bill Clinton's presidency, from January 1995 through January 2001. His book, "The Survivor: Bill Clinton in the White House," became a New York Times bestseller and notable book of the year in 2005.
Harris appears frequently as a political analyst on such shows as MSNBC's "Morning Joe," CBS's "Face the Nation" and PBS's "Washington Week." The Telegraph named him as one of Washington's top journalists; GQ dubbed him one of the capital's most influential people.
He is a 1985 graduate of Carleton College, where he serves on the board of trustees. He is married to Ann O'Hanlon. They live in Alexandria, Va. with their three children.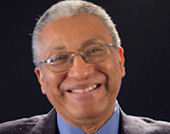 James Jackson
Professor, Psychology, University of Michigan
James S. Jackson is the Daniel Katz Distinguished University Professor of Psychology, professor of Afroamerican and African Studies, research professor and past director of the Institute for Social Research. He is a former national president of the Association of Black Psychologists, the Consortium of Social Science Associations, and the Society for the Psychological Study of Social Issues.
Jackson served on the National Advisory Mental Health Council of the National Institute of Mental Health and the National Institute on Aging (NIA) Advisory Council and the Board of Scientific Counselors of NIA. He served as a member of the Advisory Council to the Director of National Institutes of Health (NIH). He was recently named to the National Science Board.
He is a founding member of the Aging Society Research Network of the MacArthur Foundation and he is currently directing the most extensive social, political behavior, and mental and physical health surveys on the African American and Black Caribbean populations ever conducted.
Jackson is the co-director of the NIH supported University of Michigan Center for Integrative Approaches to Health Disparities and the Michigan Center for Urban African American Aging Research.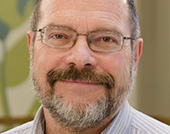 John King
W.W. Bishop Professor, School of Information, University of Michigan
John Leslie King is the W.W. Bishop Professor of Information, former dean of the School of Information and former vice provost at the University of Michigan. He joined U-M in 2000 after twenty years on the faculties of computer science and management at the University of California, Irvine. He has published more than 200 books and papers from his research on the relationship between technical and social change. He is currently a visiting professor at the London School of Economics and Political Science.
King was editor-in-chief of the INFORMS journal Information Systems Research, and served as associate editor for other journals. He has been on the board of the Computing Research Association (CRA), the Council of the Computing Community Consortium, and the U.S. National Science Foundation Advisory Committees for Computer and Information Science and Engineering (CISE), Social, Behavioral and Economic Sciences (SBE), and Cyberinfrastructure (ACCI).
He has a Ph.D. in administration from the University of California, Irvine. He is an elected fellow of the Association for Information Systems and the American Association for the Advancement of Science.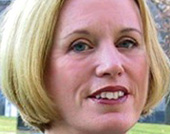 Bobbi Low
Professor, School of Natural Resources and Environment, University of Michigan
Bobbi Low is Professor of Conservation Ecology in the School of Natural Resources and Environment, and a faculty associate at the Institute of Social Research and the Center for the Study of Complex Systems. Her research interests are broad-ranging, and include behavioral ecology, physiology, historical demography, and theoretical issues. For the last 20 years, she has concentrated on human behavioral ecology and demography; her central interests are in the dynamics of women's lives, both in traditional and modern societies.
Low is the past president of the Human Behavior and Evolution Society; the author of "Why Sex Matters" (Princeton, 2000; revised edition, 2015); co-author of "Methods and Models in Evolution, Ecology, and Conservation Biology." (Princeton, 2010), "Institutions, Ecosystems and Sustainability" (CRC, 2001), "Family Patterns in Nineteenth-Century Sweden: Variation in Time and Space "(SDD Monograph, 1991); and more than 100 papers. In her career at the University of Michigan, she has chaired more than 80 graduate committees, and served on dozens more.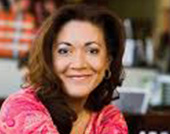 Michele Norris
Curator, The Race Card Project
Michele Norris is an award winning journalist who won the Livingston Award in 1990 for her series of reports on a 6-year-old living in a crack house. She has also served as a Livingston Awards judge.
Norris founded and leads the "The Race Card Project," an initiative she created to foster a wider conversation about race in America, that she created after the publication of her 2010 family memoir, "The Grace of Silence."
Most recently, Norris was host and special correspondent for National Public Radio, producing in-depth profiles and reports, and guest hosting NPR News programs. Before that, Norris was hosted NPR's "All Things Considered." Before joining NPR in 2002, Norris spent almost ten years as a reporter for ABC News in Washington. She also worked as a writer for The Washington Post, Chicago Tribune and Los Angeles Times.
She graduated from the University of Minnesota in Minneapolis, where she studied journalism.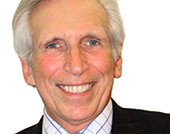 Peter Osnos
Founder and Editor-at-Large, PublicAffairs Books
Peter Osnos' career has bridged the worlds of journalism and book publishing. From 1966 to 1984 Osnos was a reporter and foreign correspondent for The Washington Post and served as the newspaper's foreign and national editor. From 1984 to 1996 he was vice president, associate publisher, and senior editor at Random House and publisher of Random House's Times Books division.
In 1997, he founded his own company, PublicAffairs. He served as publisher and CEO until 2005. Among the authors he has published or edited are – former President Jimmy Carter, Rosalyn Carter, former President Bill Clinton, Sam Donaldson, Molly Ivins, Vernon Jordan, Stanley Karnow, Wendy Kopp, Jim Lehrer, Scott McClellan, Robert McNamara, Peggy Noonan, President Barack Obama, Tip O'Neill, Nancy Reagan, Andy Rooney, Morley Safer, George Soros, Donald Trump, Paul Volcker, Russian President Boris Yeltsin, and Muhammad Yunus, as well as prominent scholars and journalists from America's leading publications.
From 2005 to 2009, he was executive director of The Caravan Project, funded by the MacArthur and Carnegie Foundations, which developed a plan for multi-platform publishing of books.
Osnos is a graduate of Brandeis and Columbia Universities. He lives in New York City, with his wife Susan, a consultant to human rights and philanthropic organizations.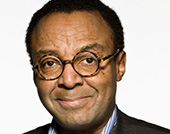 Clarence Page
Columnist and Editorial Board Member, Chicago Tribune
Clarence Page, the 1989 Pulitzer Prize winner for Commentary, is a columnist syndicated nationally by Tribune Media Services and a member of the Chicago Tribune's editorial board. Page contributes essays to "PBS NewsHour" and commentary to "News and Notes with Ed Gordon on NPR. Page's other honors include lifetime achievement awards from the National Society of Newspaper Columnists, the Chicago Headline Club and the National Association of Black Journalists.