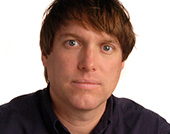 Vice President of Investigative Journalism, USA TODAY NETWORK
Regional Judge
This July Chris Davis joined USA TODAY NETWORK as vice president of investigative journalism. In this role, he oversees USA TODAY's investigative team, providing guidance to national, regional and local investigations. Previously, Davis was the deputy managing editor for investigations and data at the Tampa Bay Times. There he led data-driven investigative projects that earned national recognition, including two Livingston Awards, two Pulitzer Prizes, three Pulitzer finalists, the Selden Ring Award for Investigative Reporting and multiple IRE and ONA awards. He was a reporter and editor in Florida for nearly 20 years and an adjunct professor at the University of Florida's college of journalism.
Davis graduated from the University of South Carolina. He is married to Tiffany Davis.